Staying in Sheffield for your masters
Human Resource Management with CIPD pathway
Masters student Claudia Bullock shares some of her experiences and explains why she chose to stay in Sheffield after doing her undergraduate degree here. She also shares her advice for people about to start their masters degree.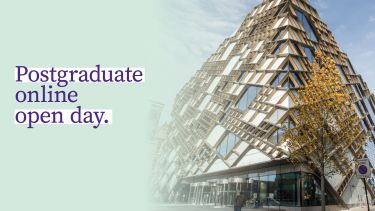 Postgraduate online open day
Book your place at our online open day on Wednesday 26 April to find out more about postgraduate taught study at the University of Sheffield.