The Sheffield MBA offers what no other university in the UK offers
Oluwaseun chose the Sheffield MBA because it is unique in its focus on consultancy, entrepreneurship and leadership.
A little advice
You're probably at your computer, constantly searching for schools, comparing pros and cons, amongst other things. My advice is to apply and come and be a part of a great league of excellent professionals and have an experience that will propel you to your future aspirations and goals.
Before the MBA
Before coming to Sheffield, I was working as a Consultant with a specific focus on business analysis, project management and strategy execution. I've been fortunate to work within different clientele and industries back home in Nigeria and across Africa. I decided to do an MBA because I wanted to further my exposure, knowledge and skills as a Consultant and Business Analyst and this was the best way for me to do that. It is a fantastic opportunity to learn and work with people of diverse business and cultural backgrounds.
Why I chose the Sheffield MBA
I chose the Sheffield MBA because it offered what no other university in the United Kingdom was offering: a focus on Consultancy, Entrepreneurship and Leadership, which are the main pillars of being an excellent MBA degree holder. The list of modules was also a deciding factor for me as they were not only theoretical but the perfect blend of theory and the practical application of knowledge with various projects.
A brilliant experience!
I have enjoyed everything about this course. There is a fantastic selection of modules on offer, I have made some great friends, the overall care from Dr Sabrina Thornton, MBA Programme Director, and Bekki Kendrick, Executive Education Programme Administrator, has been brilliant and of course, the coffee machine is great to have too!
The support has been excellent: the speedy response to queries and questions, clarifications of doubts and all-round support when needed.
This is the course for you
The Sheffield University Management School's MBA is the course for you as it will expand your mind and give you insight into how other business professionals from diverse cultures and backgrounds approach certain business issues and situations.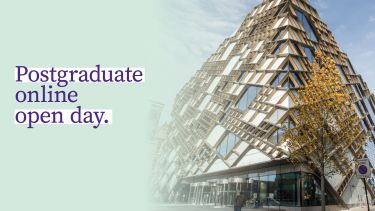 Postgraduate online open day
Book your place at our online open day on Wednesday 26 April to find out more about postgraduate taught study at the University of Sheffield.