Evaluating Sheffield's Primary and Community Mental Health Transformation Programme
Damian Hodgson's work has been used to inform the roll out of the Programme.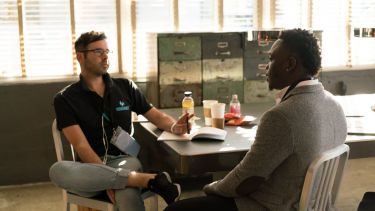 This project examines the incorporation of new professional roles and services in out-of-hospital care, focusing on the enhancement of mental health care across Sheffield. This is part of a national pilot scheme reflecting the new Community Mental Health Framework for Adults and Older Adults.
The Primary and Community Mental Health Transformation Programme entails, for the first time, the establishment of mental health teams at a neighbourhood level composed of GPs, psychologists, mental health workers and voluntary organisations and charities to help patients with serious mental illnesses but who do not meet the threshold for specialist care. While notionally a pilot, the Transformation Programme represents the direction of travel nationally for the delivery of mental health services.
The Programme has already proved to be highly valued by GPs and very successful in reaching underserved communities, with a disproportionate uptake among minority ethnic communities.
In research terms, the project seeks to understand the reconfiguration of professional boundaries and the more complex organisational issues generated by the degree of cooperation and integration demanded of primary care, secondary care, social care and the voluntary sector to deliver community mental health services.
So far, an interim 'lessons learned' report has been generated and shared with the Transformation Programme Committee and the Joint Executive Board, which represents the leadership of Sheffield Health and Social Care NHS Foundation Trust and Primary Care Sheffield.The report has already been used by both organisations to inform the design of the wider roll-out of this service, from 4 initial sites, covering a third of Sheffield's population, to eventually the entire population of the city.
It is intended that the final report will inform the regional health policy and practice across England as this model of care becomes standard.
Academic involved: Professor Damian Hodgson
---
Find out more about the work of the Organizational Studies research cluster than Damian Hodgson is a member of.
Flagship institutes
The University's four flagship institutes bring together our key strengths to tackle global issues, turning interdisciplinary and translational research into real-world solutions.