Improving transparency around the reporting and decision-making processes of tax systems
Richard Murphy and Andrew Baker are working with GIFT to improve transparency around the reporting and decision-making processes to do with tax.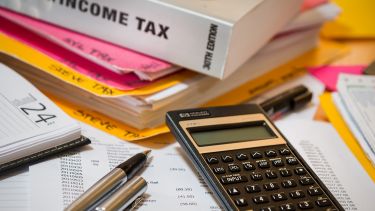 Professor Richard Murphy, Department of Accounting and Financial Management, and Professor Andrew Baker, Department of Politics and International Relations, are working on a project with the Global Initiative for Fiscal Transparency (GIFT) with the goal of improving transparency around the reporting and government decision-making processes of countries' tax systems.
GIFT is funded by the International Monetary Fund, Organisation for Economic Cooperation and Development and World Bank. It works mainly with developing countries on the issues it addresses.
The current objective is the creation of a set of high level principles of tax transparency that can be applied to improve the quality of tax management, tax decision making and tax collecting in countries around the world as a mechanism for enhancing the delivery of public services and mitigating inequality within and between countries.
A first draft of the principles was contained in a 180 page eBook called Making Tax Work, that Murphy and Baker delivered for GIFT. A later iteration of the principles are now at a public consultation phase, before moving on to discussions with national administrations in the following countries: Mexico; South Africa; Kenya; Indonesia; Philippines; Costa Rica; Uruguay; and the Dominican Republic. Then discussions will be had with the following international organisations: OECD; IMF; World Bank.
The final objective is to pass the principles as a UN resolution and for them to become part of the tax policy toolkit of international organisations and governments. As the original authors of the principles, Professors Murphy and Baker continue to act as consultants and advisors on the various phases of this process.
Academics involved: Professor Richard Murphy, Professor Andrew Baker
---
Find out more about the Centre for Research into Accounting and Finance in Context (CRAFiC) which Richard Murphy is a member of.
Flagship institutes
The University's four flagship institutes bring together our key strengths to tackle global issues, turning interdisciplinary and translational research into real-world solutions.