Improving the working lives of NHS staff
Jeremy Dawson is working with NHS England to improve how the NHS measures the experience and wellbeing of its staff, and how this connects for patients.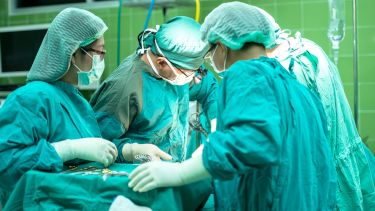 Jeremy Dawson, a member of the Institute of Work Psychology, has been working with NHS England and other national NHS organisations to further the impact of his programme of research linking NHS staff experience, wellbeing and patient outcomes, that has previously demonstrated, for example, the benefits of team working on patient care, and the damaging effect that discrimination and unequal treatment has on the wellbeing of NHS staff.
In particular, during 2020 and 2021, he has worked alongside Michael West of The King's Fund to recommend how the annual NHS staff survey should change in light of the new 'NHS People Promise', which delivers promises on seven different areas of working life to NHS staff. Their recommendation of 20 new questions, along with other changes, was adopted for the 2021 NHS staff survey. Ongoing work will seek to extend this to surveys for bank and agency staff, and primary care staff working in general practices. These changes will enable progress against the People Promise to be measured in a reliable and valid way by the more than half-million respondents to this survey annually, and should enable the improvement of working lives for NHS staff.
Academic involved: Professor Jeremy Dawson
---
Find out more about The Institute of Work Psychology Research Centre that Jeremy Dawson is a member of.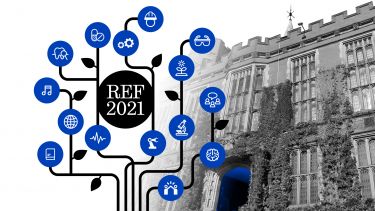 Research Excellence Framework 2021 results
The results demonstrate our research and impact excellence across a broad range of disciplines and confirm that our research is having a significant positive impact on lives across the globe.