Dr David Polson
BE (Mechanical), BSc (Physics), CEng, PhD.
Department of Mechanical Engineering
Senior University Teacher in Mechanical Design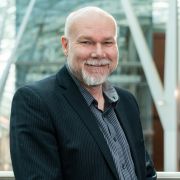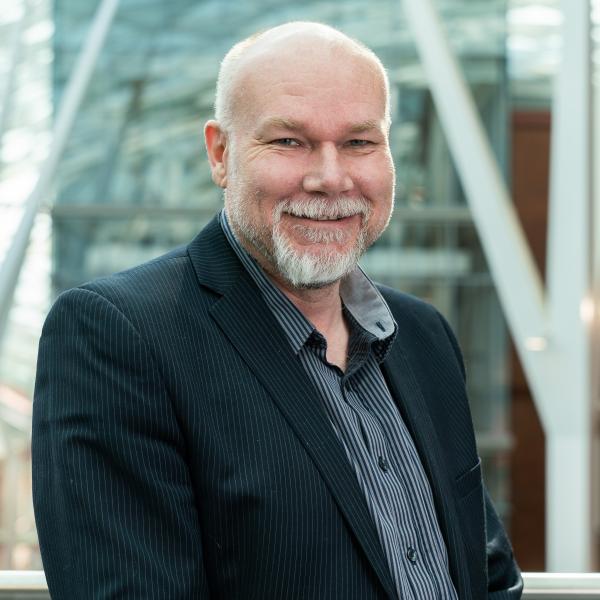 d.polson@sheffield.ac.uk
+44 114 222 7750
Sir Frederick Mappin Building
Full contact details
Dr David Polson
Department of Mechanical Engineering
Sir Frederick Mappin Building
Mappin Street
Sheffield
S1 3JD

Profile

David is a professional engineer with over 25 years' experience delivering building and industrial services designs in the UK and many other countries around the world.

He began his career designing plant and services for the dairy industry and moved to the design of services for buildings. After running a successful building services consultancy in his home country of New Zealand, he migrated to the United Kingdom in 2007. Between 2007 and 2016, David worked for Arup and delivered building services design for landmark buildings around the world.

Prior to joining the University of Sheffield, David was responsible for managing a team of services engineers for Arup's office in Nottingham. The team included mechanical and electrical engineers, CAD technicians and apprentices who ranged from recent graduates to chartered engineers with more than 20 years' experience.

David has always enjoyed working with young people and both inspires and is inspired by their creativity and enthusiasm. He uses this drive to help keep Sheffield at the forefront of tertiary engineering institutions.

He is also a passionate maker and has built a wide range of gadgets including a series of 3D printers. He is enthusiastic about designs which can be built and controlled using emerging technologies such as 3D printing, microcontrollers, low cost sensors and low energy communications and is keen to work with students to develop exciting and innovative ideas. More recently he has been focusing on the integration of open source design into higher education.

David runs an open door policy and if there is nothing in his calendar and his door is open, students are free to come in and talk about anything that is on their mind. When David is teaching, he also provides dedicated open office hours which are shown in his calendar. His office and contact information can be found above and his calendar is available here (you will need to be logged into MUSE to access).
Research interests

While at Arup, David was responsible for research and implementation of a new process for the optimisation of building components and developing methods for calibrating building energy models. He is currently working towards a doctorate in engineering and is developing interests around open-source hardware design and optimisation.
Teaching interests

David aims to complement the Department of Mechanical Engineering's rigorous academic programme with learning tasks that teach students the skills they need to deliver engineering designs.

These skills range from the communication of design through drawing, written prose and presentations, to the ability to work with uncertainty. He draws on his industrial and commercial background to help prepare students for their career in engineering as creative thinkers and problem-solvers.

David believes firmly in life-long learning too and has practised this in his own career and seeks to instil this in his students.
Teaching activities

David teaches:

MEC205 Design of Engineering Components

David is part of teams that deliver:

MEC130 Engineering Techniques and Manufacturing Technology
AER120 Introduction to Aerospace Design
MEC333 Integrated Design Skills
MEC307 Group Design Project