We will be taking renewed strategic action to tackle the climate emergency but sustainability has been incorporated into University decision making for years. Find out more below.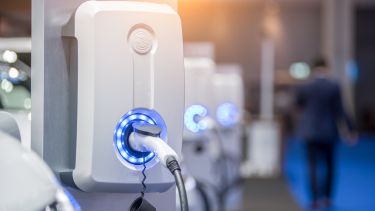 At a glance
47% reduction in carbon emissions since 2005
100% renewable procured electricity supply 
£0 invested in fossil fuel companies
94.5% of University waste is recycled, composted or sent for energy recovery
46% of University fleet vehicles are electric
2:1 tree replacement policy - over 10,000 trees on campus
Scope 1 and 2 carbon emissions

Scope 1 emissions are direct emissions: those that can be directly attributed to the University's activities, such as its fleet and any gas used on site. Scope 2 emissions are indirect emissions: those produced by our energy supply. The emissions are usually grouped together

As of 2019/20, The University of Sheffield has reduced its Scope 1 and 2 emissions by 47% since 2005/6. During this time, the University has grown considerably, meaning we have reduced both our absolute and relative (per m²) emissions. This reduction has exceeded our target of a 43% reduction over the same period.

However, we know that we need to take more drastic action to combat the climate emergency. You can find out more about our pledge to become carbon neutral in our sustainability strategy.

Scope 3 carbon emissions

Scope 3 emissions are all other indirect emissions arising from the University's activity. Examples include staff and student commuting, business flights and emissions embedded in the supply chain.

At Sheffield, we recognise that the climate emergency demands we look at more than just our direct emissions and reduce emissions from all University activities; as a socially responsible institution, we must do all we can to reduce these emissions. 

We are currently redoubling our efforts to collect comprehensive Scope 3 data and are working hard to reduce our Scope 3 impact, with a particular focus on our supply chain.

Endowment investments

In 2019, we completed our divestment from fossil fuel companies. This means that the University holds no shares in any companies involved in the extraction or processing of fossil fuels.

Our endowment investment policy also prohibits investments in arms companies, tobacco and cosmetic animal testing.

We're currently exploring how our investments can be used to support companies that have a positive environmental impact.

Waste and recycling

We are determined to reduce our waste as much as possible and recycle all unavoidable waste. In 2016/17, 94.5% of our waste was recycled, composted or sent for energy recovery. Some materials such as radioactive waste (a by-product of University research) and asbestos, are non-recyclable, so achieving 100% recycling rates is not currently possible. Nevertheless, we are working hard at improving our recycling rates in offices and across campus.

We are looking higher up the waste hierarchy to see how we can reduce our overall levels of waste produced through more sustainable purchasing practices. 

Water

Our emissions from water usage are relatively low.  

As part of our campus upgrades, we are looking at ways in which we can introduce more efficient appliances to reduce water consumption.  

Fleet

Our fleet is currently made up of 46% electric vehicles. This includes a number of electric cars, available for staff to use to travel around campus.

We're continuously reviewing and replacing vehicles in our fleet as new models become available. We want our fleet to be 100% electric as quickly as possible.

Energy efficiency measures

We're continuously investing in our infrastructure and estate to make it more energy-efficient. This includes LED lighting, improved heating and cooling systems and gas boiler replacements. 

Over the last ten years, we've invested over £5 million into these energy efficiency measures. This has resulted in a cumulative saving of almost 30,000 tCO2 since 2010. 
Our sustainability strategy
We have set the principles and direction for our sustainability strategy