The University of Sheffield is committed to responding to the global climate emergency.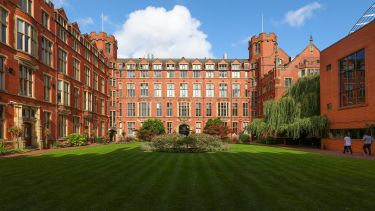 The world is facing a climate emergency. Universities are uniquely placed to respond to the global challenges we face. We educate the next generation, ensuring that those who will be most affected by the climate crisis have the skills needed to find solutions. We train not only scientists, engineers and leaders in how to tackle climate change, but also ensure that our wider student body understands how to apply their subject knowledge to make society more sustainable.
At Sheffield, we have broken barriers between disciplines to consider problems which impinge on every aspect of our lives. We bring together chemists and engineers, social and behavioral scientists and even musicians, recognising the all-consuming impact of human behaviour. From soil to plastics and from energy to air, the University of Sheffield aims to do what it can to ensure we not only survive, but thrive, in the years ahead.
Universities are also large, complex organisations and should lead by example to have a positive impact in their own local and regional environments. At Sheffield, we're committed to not only finding solutions to global problems, but to translating our research into real-world solutions that make our campus and city more sustainable. Already, we have cut our direct carbon emissions significantly, we have responsible waste and recycling measures in place and are creating diverse and balanced habitats across campus.
We don't currently have all the answers. The challenges we face are multifaceted and embedded in complex economic and societal systems. While this means our decisions will sometimes require trade-offs and compromises, we will never lose sight of the urgency needed to cut emissions, restore our habitats and secure our planet for the future.
 
Our sustainability strategy
We have set the principles and direction for our sustainability strategy