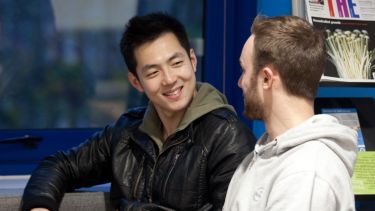 Scholarships for 2022 entry 
We are pleased to offer three scholarships for students to study one of our postgraduate degree courses. These scholarships will cover the full home* student fee for the following Masters courses:
To apply please indicate clearly on Fees and Funding Status section of your application form that you would like to apply for one of the Department of Economics Masters student scholarships. Please also include in your personal statement the reason why you would like to be considered for the scholarships.
All scholarship applications will be assessed by a Selection Panel on the basis of previous academic performance, a personal statement, and referee statements. The deliberations of the Selection Panel are confidential and its decisions are final.
Applications for 2022 are now closed. 
How to apply for a Masters course
If you have any questions regarding Masters study please email economics-admissions@sheffield.ac.uk
*Overseas applicants would receive the equivalent of home fees paid.
---
Sheffield Postgraduate Scholarships 
The University is offering 100+ scholarships worth £10,000 each for home fee paying students starting a taught postgraduate course in 2022. The scholarships are for students who meet at least one of our widening participation criteria and/or students who achieve a first in their undergraduate degree.
Sheffield Postgraduate Scholarships
---
The Aziz Foundation Scholarship
The Aziz Foundation Scholarship is a full tuition fee scholarship that offers financial and professional support to British Muslims who are dedicated to bringing positive change to society.
The postgraduate scholarships are for students with career aspirations in law, media, journalism or policy. Five awards are available for those starting a eligible course in academic year 2021–22. 
Application deadlines: 31 March 2022 (cycle 1), 11 July 2022 (cycle 2).
---
Scholarships for International Students
The University welcomes scholarship applications from high-achieving international students with excellent academic results and potential.
Find a postgraduate course
A masters from Sheffield means in-depth knowledge, advanced skills and the confidence to achieve your ambitions.