The economics of the firm and industrial economics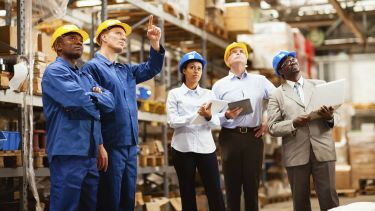 Our staff working in this area conduct research in the fields of industrial organisation, managerial economics and international trade. This research aims to explain the determinants of firms' performance, internal firm organisation and market strategy. Specific areas of interest include firm productivity, executive pay and corporate governance, pensions, unions and how firm behaviour affects the environment.
Our researchers have an expertise in the theoretical modelling of firm behaviour and empirical analysis utilising large firm-level panel data sets. Research in this area aims to contribute to the development of national policy in corporate governance, trade and competition policy.
For an overview of the latest research please see the department's Research Blog. The latest working papers can be found in the Sheffield Economics Research Paper Series. 
---
Staff working on the economics of the firm and organization
---
Selected publications
Dertwinkel-Kalt, M., and Wenzel, T. (2019) Focusing and framing of risky alternatives. Journal of Economic Behavior & Organization, 159, 289–304.    
Dijkstra, B.R., and Gil Molto, M.J. (2018) Is emission intensity or output U-shaped in the strictness of environmental policy? Journal of Public Economic Theory, 20(2), 177–201.
Main, B., and Gregory-Smith, I. (2018) Symbolic Management and the Glass Cliff: Evidence from the Boardroom Careers of Female and Male Directors. British Journal of Management, 29(1), 136–155. 
Gregory-Smith, I. (2018) Positive Action Towards Gender Equality: Evidence from the Athena SWAN Charter in UK Medical Schools. British Journal of Industrial Relations, 56(3),  463–483.
Bamiatzi V, Efthyvoulou G & Jabbour L (2017) Foreign vs domestic ownership on debt reduction: An investigation of acquisition targets in Italy and Spain. International Business Review, 26(5), 801-815.
Lim, F.K.S., Carrasco, L.R., McHardy, J. and Edwards, D.P. (2017) Perverse Market Outcomes from Biodiversity Conservation Interventions. Conservation Letters, 10(5), 506–516.   
Navas, A., (2018) Technology and the Dynamics of Comparative Advantage. Review of International Economics, 26(1), 140–164.
Gregory-Smith I, Thompson S & Wright PW (2014) CEO pay and voting dissent before and after the crisis. Economic Journal, 124(574).   
Flagship institutes
The University's four flagship institutes bring together our key strengths to tackle global issues, turning interdisciplinary and translational research into real-world solutions.