Cancelled: Creative Arts and Climate Crisis Research Event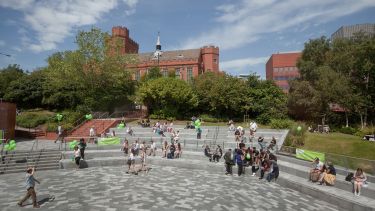 Attempting to foster  dialogue between theatre-makers, poets, journalists, live-artists, photographers, writers and scholars who have been investigating, making and writing about ecology, environment, sustainability and climate action, we are delighted to welcome the event contributors:
Amy Sharrocks 'Intervening on systems of care'.
Amy Sharrocks' work spans a decade of investigating people and water, years spent in careful observation, noticing the ways this extraordinary substance seeps through our experience. In large public artworks for hundreds of people and intimate one-to-ones, she has swum across London, dowsed the capital's rivers and travelled across Britain inviting people to step off dry land. Since 2013 Museum of Water has been described as 'a mosaic of the universe' and a chorus of voices, each drawing our attention to a different way of considering water. Continuously examining the architecture of a moment, Sharrocks' work questions our systems and re-imagines the offer of cities. Her many artworks and writings about falling look at risk, daring and the precariousness of life and campaign for greater care of the environment, people and the more than human. 
Dr Lucy Burnett 'Abstract environments: the precondition of more climate change'.
Dr Lucy Burnett has two collections of poetry published with Carcanet Press (Leaf Graffiti and Tripping Over Clouds) and a hybrid novel with Knives Forks and Spoons (Through the Weather Glass). Her work is underpinned by an engagement with environmental themes, most overtly in Through the Weather Glass which proposes an alternative literary response to the climate crisis than the apocalyptic 'norm'. Interdisciplinary artistic practice is key to her aesthetic: Lucy also practices photography and performance, and has collaborated with other artists working in a range of other forms.
Dr Alex Lockwood 'Gwaga'
Alex Lockwood is a writer of fiction and non-fiction, journalism and essays. His 2016 memoir The Pig in Thin Air explores the relationship between the climate emergency and the food we eat. His debut 2019 novel The Chernobyl Privileges was shortlisted for the Impress Prize for New Writing, and the Rubery Prize for indie fiction. He is a Senior Lecturer in the Centre for Research in Media and Cultural Studies at the University of Sunderland and holds a PhD in Creative Writing from Newcastle University. His writing engages with how we live alongside animals and their more than human worlds.
Dr Lisa Woynarski 'Climate-changed Futures in Theatre and Performance'
Lisa (she/her) was born on traditional Anishinabewaki territory in what is now known as Canada. She is of white European settler/immigrant ancestry (Belgian, Polish, Ukrainian, British). She is now an immigrant herself as well as Lecturer in Theatre in the Department of Film, Theatre & Television at the University of Reading. As a performance-maker and scholar, she works connects performance and ecology, from an intersectional lens. Her research on decolonising builds on ideas of Indigenous performances explored in her Ph.D., from Central School of Speech & Drama. Her book, Ecodramaturgies: Theatre, Performance and Climate Change, is forthcoming from Palgrave.
Dr Laura Joyce 'Hawthorn, Haxan, Hedge, Hex'
Laura's research is on landscape and violence, with a special interest in folk horror in film, television, and literature. Her books include The Museum of Atheism (Salt, 2012), The Luminol Reels (Calamari, 2014), Luminol Theory (Punctum, 2017), and The Ovidian Locus Terribilis in Rural Horror (Bloomsbury, 2022). Laura is currently facilitating a project on burial shrouds at the Coffin Works Museum, Birmingham. 
---
Alongside these contributions, theatre students will present short performances of plays commissioned by the Climate Change Theatre Action project (CCTA 2019). The evening will conclude with a general discussion with all participants and attendees.

Creative Arts and Climate Crisis seeks to act as a spring-board and facilitate further joint conversations about various modes, methods, actions and opportunities for engaging with the current threat of climate change through the arts and in academia.
The seminar is free and open to all. Coffee and tea will be provided.  Part of the event's support will go towards offsetting its carbon footprint.
The event will take place on Wednesday, March 25th, 5pm-7:30pm (The Diamond Workroom 2 G05). For more information: https://www.eventbrite.co.uk/e/95235137861 or please contact event organiser Dr Yaron Shyldkrot (y.shyldkrot@sheffield.ac.uk).