Creative Arts and Climate Crisis- Google Meet event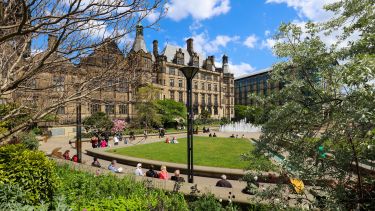 Creative Arts and Climate Crisis
Wednesday, May 20th 16:30-18:00 pm on Google Meet
Despite the somewhat optimistic headlines we are still facing a state of climate emergency. What and how can we – as artists, researchers, audiences or humans – do? Creative Arts and Climate Crisis is a cross-disciplinary virtual event that brings together artists and scholars to explore different approaches through which creative and performing arts are responding to the climate crisis and its wider implications.
Attempting to foster a dialogue between artists and scholars working across theatre, film, poetry, dance, fiction, live-art, photography, sound and drawing, and who have been investigating, making and writing about ecology, environment, sustainability and climate action, we are delighted to welcome:
Amy Sharrocks (live artist, sculptor, filmmaker and curator)
Izzy Inkpen (environmentalist inter-disciplinary artist and producer).
Dr Lisa Woynarski (performance-maker, lecturer and ecodramaturg)
Dr Lucy Burnett (writer, performer, photographer)
Dr Laura Joyce (novelist, writer and lecturer in Creative Writing)
With additional contributions from:
Dr Alex Lockwood (creative and critical writer, journalist and editor)
Sheila Ghelani (inter-disciplinary artist)
Contributors will offer a short provocation/presentation or reading of their work. These will be followed by a group discussion and a Q&A with all participants and attendees. Creative Arts and Climate Crisis seeks to act as a spring-board and facilitate further joint conversations about various modes, methods, actions and opportunities for engaging with the current threat of climate change through the arts and in academia.
The seminar is free and open to all. Part of the event's support will go towards offsetting its carbon footprint.
A recording of the conversation along with the different contribution will be available online (via Eventbrite) until the 27th of May.  To join the event please follow: https://www.eventbrite.co.uk/x/104525029176/ or contact Dr Yaron Shyldkrot at y.shyldkrot@sheffield.ac.uk.