EngSoc Presents: "Let's Talk About Conversation"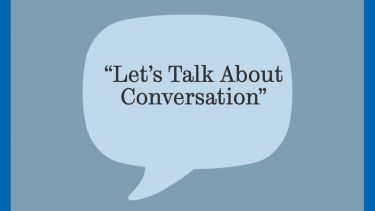 Monday March 1, 2021 at 5:30-7pm
Buy tickets: https://www.ticketsource.co.uk/profcrystalatuos
Professor David Crystal will be delivering a lecture titled "Let's Talk About Conversation":
We take informal conversation for granted because it's so natural and everyday; but if we analyse it we can discover surprising features. The lecture explores some of the findings reported in Professor David Crystal's 2020 book, Let's Talk: How English Conversation Works, from the first recorded instances a thousand years ago to the latest trends taking place online. 
I CAN is delighted to be chosen by the University and Professor David Crystal to receive the proceeds of this lecture. It is wonderful and I CAN is most grateful for the continued support. 
I CAN is the children's communication charity, working to ensure that no child is left out, or left behind, because of a difficulty speaking or understanding. 
I CAN support children with speech, language and communication needs aged 0 to 19 in the UK, their families and the workforce involved in their education and care.  Find out more at www.ican.org.uk
More information: https://www.facebook.com/events/1905308406274852/