School of English Student Featured at Virtual Festival of the Mind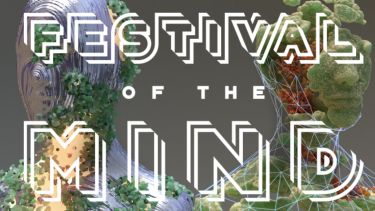 Nick Bax, School of English student will present Schema at Futurecade, a surreal journey through time and space, where past and present collide to explore non-linear time.
Working with the internationally-known musician, writer and creative, Rotherham-based Mark Fell, and Sheffield's HumanVR to create a lush soundtrack and visual world, Nick wants to explore how immersive storytelling can affect our perception of memory and time and space.
He said: "We will see the proliferation of 'extended reality' technologies in society in the future, so I want to explore how that will change our perceptions of ourselves, and the world around us.
"We are only beginning to explore the unique cultural and emotional impact of this new technology and using it as an artform offers a very different narrative opportunity to literature, music or film. However, as it becomes more and more accessible, how will it impact society, will we be able to tell simulated from real?
"Futurecade is the perfect experience to look at these questions in new ways. The Festival is a gift to the city for the people of Sheffield, who will see familiar scenes, reimagined with cutting-edge technology."
Tom Millen and Mark Atkin, immersive media specialists at XOLabs, have again curated this year's Futurecade exhibition. 
Futurecade has also been replicated online in its entirety, The outline programme for the festival and Futurecade will be online on 14 September at 17:00 when you can book tickets, visit www.sheffield.ac.uk/fotm for more information.