School of English student wins Postgraduate Merit Scholarship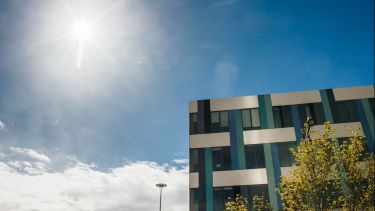 "Among the list of top universities in the UK, the University of Sheffield made a strong impression through its research achievements and quality of teaching."
How did you feel when you heard that you were successful in being awarded the scholarship?
Being awarded this scholarship meant so much to me because it was the first academic achievement in my student journey at Sheffield. I was really proud of all the work I had done in the past and encouraged myself to try harder in the future.
What made you choose to study at Sheffield and your course?
Firstly, the University had a high entry standard, especially for the courses related to linguistics. Therefore, its students are, at least, successful English speakers and have lots of experience in language teaching and learning.
Secondly, the University of Sheffield gains a worldwide reputation for its research. Studying here would set a foundation for my career as a linguistic and language teaching researcher. This was a precious chance for me, not only to study the latest language teaching methods but to also create my own method which would be suitable for Vietnamese students and the culture.
How did you research the University to find out about studying in Sheffield?
In the beginning, I carried out research on the internet looking at the most prestigious institutions in the world which offered linguistic related courses. I then contacted an overseas study advisory in Vietnam asking for further information about the MA course at Sheffield.
What was your initial impression of Sheffield and the University when you first arrived?
My first impression of the city and University was unforgettable. I remember that after more than 20 hours of travelling, I arrived in Sheffield and had such a warm welcome from my landlord. He went to the train station to take me home, which made me realise that the people here were very kind and thoughtful. The city is also peaceful with many green places like parks and gardens, and beautiful British terraced houses along the streets. The University, is very modern with lots of state-of-the-art buildings which would serve as the best places to study. 
What are the highlights of your experience in Sheffield so far?
After one month, I had made friends with my housemates, classmates and even people I met on the street. I also joined the Vietnamese society in Sheffield and had a chance to travel around with them which made me feel at home.