University of Sheffield Special Collections and the Battleship Texas Foundation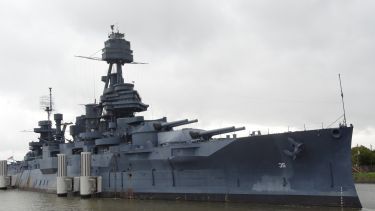 During the First World War Centenary, I worked with the curators of the Battleship Texas Museum in Houston. We created an exhibit telling the story of USS Texas's role in the conflict, as one of the American ships sent to Europe in 1918. University of Sheffield Library's Special Collections holds an archive of  War Illustrated, a British weekly published during the war, and reports and images from the magazine were used in the exhibit. This display coincided with the Armistice centenary in November 2018.
In 2022, with the museum ship closed to the public for an extensive restoration, we put together an exhibit with the Battleship Texas Foundation using materials from the Second World War edition of War Illustrated to mark the 80th anniversary of Operation Torch, when USS Texas went to war and travelled west for a second time. This online exhibit is now up and running, and will hopefully provide a template for more displays marking USS Texas's other forthcoming Second World War anniversaries. 
Click here for more information about this brilliant exhibit and its stories. 
Events at the University
Browse upcoming public lectures, exhibitions, family events, concerts, shows and festivals across the University.