Dr Beatriz Gonzalez-Fernandez
Lecturer in Applied Linguistics and TESOL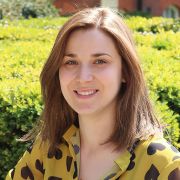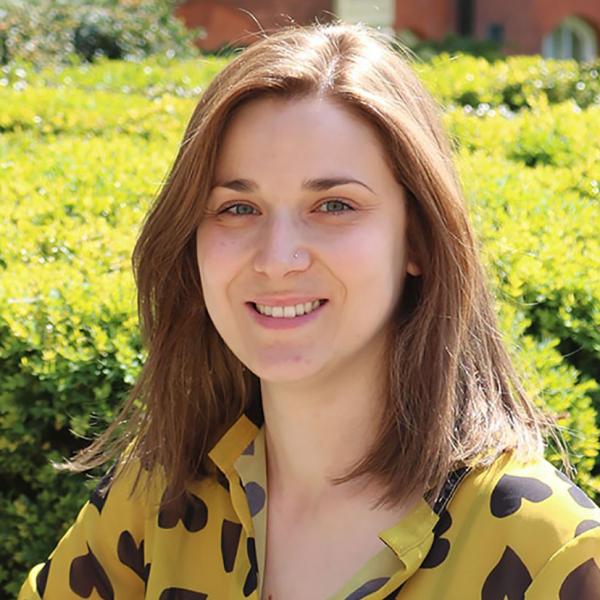 Profile

I hold undergraduate degrees in Education and Linguistics from the Universidad de León (Spain), which have provided me with a broad understanding of language and pedagogy, and, in particular, expertise in first and second language learning/acquisition. 

I completed my MA and PhD in Applied Linguistics and English Language Teaching at the University of Nottingham (UK), where I became interested and started my research career in the area of second and foreign language vocabulary studies. During this period, I was also involved as a research assistant in a number of research projects exploring other areas of second language development, processing, and testing.

I joined the School of English at the University of Sheffield in September 2018. Prior to this I had been working as a Teaching Associate in Applied Linguistics and Language Teaching at the University of Nottingham (UK) (Jan 2018-Sep 2018).

Qualifications

PhD in Applied Linguistics, University of Nottingham (2018)

MA in Applied Linguistics and ELT, University of Nottingham (2014)

BA in Linguistics, University of León, Spain (2011)

BEd in Education, University of León, Spain (2009)
Research interests

My research focuses on the acquisition and teaching of vocabulary in second and foreign languages. In particular, I am interested in looking at how second or foreign language users acquire multiple aspects of vocabulary knowledge and how this data can inform second language vocabulary theory and pedagogy. My research interests also involve examining the relationships between vocabulary and other linguistic and extra-linguistic factors, and their effect on second language lexical development.

My recent research has explored second language learners' knowledge of various components involved in mastering vocabulary and their interrelationships, in order to establish a developmental order of acquisition of these components and a data-supported conceptualisation of vocabulary knowledge in second languages. 

My research interests also include exploring the acquisition of meaning in a foreign language, and I am currently involved in a research project investigating the learning of polysemy and homonymy under deliberate and incidental conditions.
Publications

Journal articles

Chapters

Vocabulary Acquisition, The Routledge Handbook of Instructed Second Language Acquisition (pp. 280-298). Routledge
Research group

I am keen to hear from students interested in conducting research on second or foreign language vocabulary in general. This includes learning and acquisition of vocabulary under various incidental or intentional conditions, processing of different vocabulary components, development in teaching practice and materials design, and testing vocabulary knowledge.
Teaching activities

I have taught a range of applied linguistics modules both at undergraduate and postgraduate levels, including introductory modules on English language and general linguistics, and more specialised modules on second language acquisition, development and pedagogy. I currently convene and teach on the third year undergraduate module Introduction to TESOL, and the MA modules Language Teaching Methodology, and Vocabulary: Learning, Teaching and Testing. I also co-teach on two other MA modules: Research Methods in TESOL and Curriculum, Materials and Test Design, and supervise MA dissertations and PhD projects on different aspects of vocabulary learning and teaching.