Professor Emma Moore
Professor of Sociolinguistics, British Academy Mid-Career Fellow (2019-2020)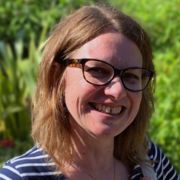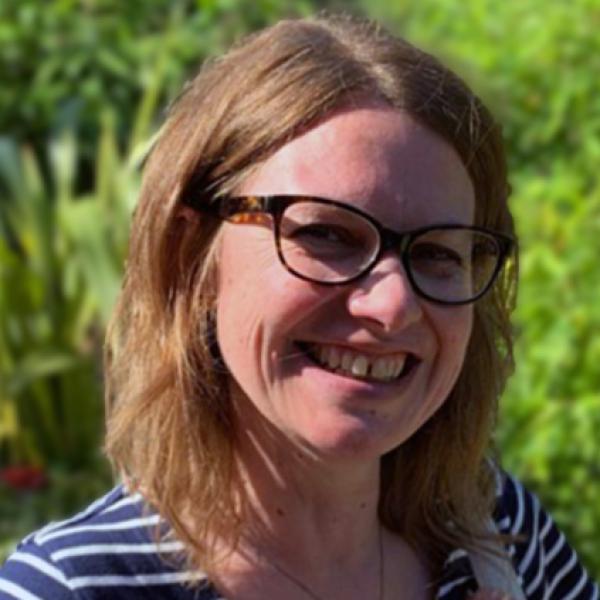 Profile

I am Professor of Sociolinguistics.

I joined the department in February 2004, following a Lectureship at the University of Manchester. My PhD research was also completed at Manchester. During the course of my PhD, I also studied at Stanford University, USA.
Research interests

My research explores how individuals and communities use language to construct social styles, differences, and affiliations. My work is interdisciplinary (drawing upon methodologies from anthropology and sociology, in addition to linguistics), often collaborative, and has evolved through Research Projects 1-4 below.

Research project 1 (1999-): Language, adolescence, and the social meaning of syntax

My PhD research on adolescent language employed an ethnographic methodology to examine the ways in which young people used language to reflect and construct social identity. Most significantly, it demonstrated that features of grammar can carry social meaning in ways that had only previously be proven for accent features. I collected a large corpus of data during my PhD, and I continue to analyse and publish on the linguistic phenomena in this dataset. I am currently working on a monograph that uses this data to examine how children exploit grammatical variation to communicate affiliations, attitudes, and stances. By examining the complex ways in which nonstandard grammatical variation functions, I aim to expose the problems with current methods used to teach children Standard English grammar at Key Stages 3 and 4.
External Funding: AHRC PhD student scholarship 1999-2002 (£32,000 + fees); British Academy Small Grant 2007 (£2782); British Academy Mid-Career Fellowship 2019-2020 (£125,000)

Research project 2 (2008-): Language and community identity

This project traces language variation and change on the Isles of Scilly. In addition to documenting an unstudied variety of English (which is of particular significance because of the islands' geographical isolation and their peculiar history of language contact), the project developed methodologies for working with communities by using community fieldworkers and existing archive resources. 
External Funding: AHRC Research Grant 2012-2015 (£199,921)

Research project 3 (2014-): Language and social inequality

This project has evolved from a long term interest in challenging 'deficit' views of the language of young people in areas which are considered to be deprived. It has included working with the Park Youth Club in Sheffield in collaboration with a practitioner (Dr. Sarah Spencer, a Speech and Language Therapist), and civic partners in Sheffield (Tracy Brown from the Manor and Castle Development Trust).

This work focused upon the ways in which young people's language serves to reflect allegiances to place and community. Most recently, I have been focused on challenging primary school educational policy in order to answer questions about the relationship between a child's dialect and their success at school. To this end, I am working towards a project with Dr. Julia Snell (Leeds), Dr. Sarah Spencer (Sheffield), and Dr. and Mr. Ian Cushing (UCL).

Research project 4 (2016-): Language perceptions

As part of Research Project 2, we developed a piece of software which can be used to test language perceptions. The research community's interest in this product has resulted in the development of a collaborative project (PI Dr Chris Montgomery) to further test and develop this software as freeware.
Publications

Edited books

Journal articles

Chapters
Research group

I currently supervise in the areas of variationist sociolinguistics, ethnography, dialectology, gender and sexuality, and ethnicity, and welcome PhD applicants who wish to undertake interdisciplinary work in language and linguistics. My PhD students include:

Lucy Jones (now Associate Professor in Sociolinguistics, University of Nottingham): The construction of identity in a lesbian community of practice: A sociocultural linguistics approach
Sam Kirkham (AHRC doctoral award; now Lecturer in Sociophonetics at Lancaster University): A sociophonetic ethnography of language variation and ethnicity in Sheffield
Kate Burland-Gibson (now Associate Lecturer at Sheffield Hallam University) : Sociophonetic variation and change in a post-industrial, South Yorkshire speech community.
Hannah Leach (Wolfson Scholarship, now Teaching Fellow in Phonetics and Phonology at Newcastle University): Language and identity in Stoke-on-Trent
Isabelle van der Bom (Faculty studentship): Non-British identity and language use: A Text Word theory approach
Cheryl Mahmoud: Dialect and identity in the Birmingham Grime Music scene
Holly Dann (co-supervised with Chris Montgomery; WRoCAH scholarship): Language variation and change in Cornish English.
Hielke Vriesendorp (co-supervised with Chris Montgomery; University Prize Scholarship): Locating sociolinguistic knowledge: how language users store and process the social meaning of linguistic variation.
Nathaniel Dzuira (WRoCAH scholarship): Does involvement with British culture and the LGBTQ+ community affect the use of linguistic features in Polish second-language speakers of English?
Teaching activities

I'm committed to teaching innovation and, much like my research, my teaching tends to be data-led. I teach on both the BA in English Language and Linguistics and the MA in English Language and Linguistics. I contribute to 'Varieties of English', and convene 'Sociolinguistics', and 'Language and Gender' at undergraduate level. I convene 'Linguistics in Context' and 'Linguistics in Practice' at graduate level.

I have supervised three University of Sheffield-funded Student Undergraduate Research Experience (SURE) projects:

2014 Kate Moore, "How do female performers use language to project authentic identities as rap artists in a male-dominated industry?"

2014 Annabelle Jones, "The role of language style in the maintenance of gender inequalities in the academic workplace"

2009 Shivonne Gates, "An online oral history database, hosting the contents of the Museum's oral history archive."
Professional activities and memberships

Editorial Board membership

Language in Society, Cambridge University Press (2015-)
Gender and Language, Equinox Publications (2011-2017)

Funding Reviewing

I am a member of the AHRC Peer Review College (2017-). I also review regularly for the ESRC, and have reviewed for the National Science Foundation in the USA.

Publication Reviewing

Language Variation and Change journal; Journal of English Linguistics; Journal of Sociolinguistics; Edinburgh University Press; Wiley-Blackwell.

External Examining (taught programmes) 

I was the external examiner for the MA in English Language at Lancaster University, UK (2013-2017).

Learned Societies memberships

Elected fellow of the Royal Anthropological Institute (2014).
Member of the Linguistic Society of America (2017)
Member of the International Gender and Language Association (2003-).