Dr Michael Kindellan
Lecturer in Modern Literature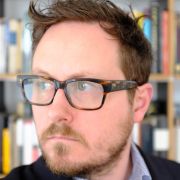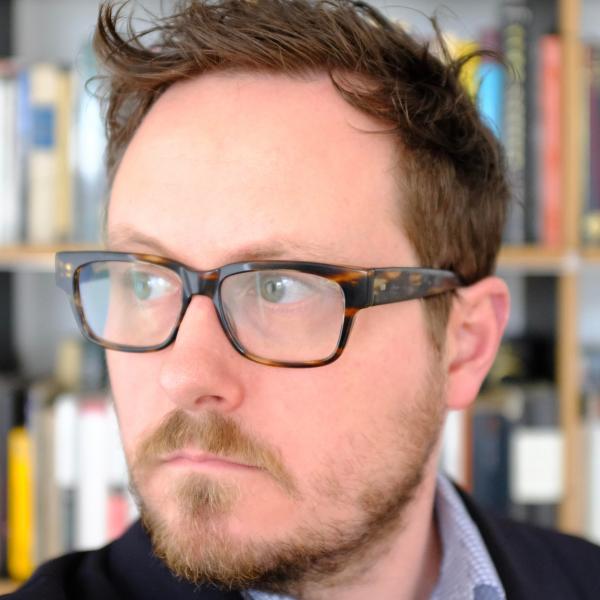 Profile

I am a Lecturer in Modern Literature with an emphasis on 20th century poetry and poetics. Before coming to Sheffield, where until 2019 I have been a Vice Chancellor's Fellow, I held postdoctoral positions in Germany (Alexander von Humboldt Foundation, Universität Bayreuth) and France (Université Paul-Valéry, Montpellier III). Before those gigs, I was educated at the University of Sussex (DPhil); University of Cambridge (MSt); and McGill University (BA). With Ágnes Lehóczky and Adam Piette I co-direct Sheffield's Centre for Poetry and Poetics, being nominally in charge of the School of English's press Constitutional Information. 
Research interests

I tend to work on modernist, mid-century and avant-garde writing. Methodologically, I often attempt to combine archival research and literary criticism. My book The Late Cantos of Ezra Pound: Composition, Revision, Publication (Bloomsbury, 2017) is a case in point. My current project, provisionally entitled Present Knowledge: Charles Olson and a Poetics of Pedagogy, thinks about certain social and educational dimensions of his writing practice. I am editing a collection of essays with Alex Marsh about the poet John Wieners. 
Publications

Books

Journal articles

Chapters

Book reviews
Research group

I welcome applications from potential research students who wish to pursue any number of subjects within the broad field of 20th century Anglo-American poetry or poetics.

 

 
Teaching activities

Currently I contribute teaching to the following modules:

 

Undergraduate:

LIT3000 America and the Avant-Garde 
LIT302 Modern Literature
LIT386 Dissertation
LIT113 Foundations

 

Postgraduate:

LIT647 Small Press Publishing since 1960
LIT650 Mid Century Modernism
LIT3651 Topics in American Postmodernism
MA Dissertation
EGH629 Pastoral Literature
EGH623 MA Work Placement
Further work

Selected poetry

with Emily Critchley and Alison Honey Woods, Alphabet poem: for kids! (London: Prototype, 2020). See it here.
"Four poems", Blackbox Manifold 23 (2019): n.p. Online. 
"Poem written while listening to Denise Riley read a poem", The World Speaking Back ... to Denise Riley, ed. Ágnes Lehóczky and Zoë Skoulding (Boiler House Press, 2018). See this book here.  
"To whom we love" and "Your dumb bell", Wretched Strangers, ed. Ágnes Lehóczky and JT Welch (Norwich: Boiler House Press, 2017). See it here.
Hip 90135 (Sheffield: Constitutional Information, 2016). See it here. 
Financial Times (Montpellier: No press, 2011).  Crater 1 (London: Crater Press, 2010). See about it here. 
Not love (London: Barque, 2009). See it here.   with Reitha Pattison, 
Word is Born (Cambridge: Arehouse, 2006). Read about it here.   
"The Battered Vessel", Chicago Review 51/52 (April 2006): 206-209. 
Charles Baudelaire (London: Bad Press, 2005).

Invited talks and lectures

"How not to learn Chinese: Ezra Pound, The Confucian Odes, and maverick philology". University of Oslo. 14 November 2018
"Pound's (im)material Poetics". Poetry and Poetics Research Seminar. University of Sydney. 9 August 2018
"The Cantos and Pedagogy". English Departmental Seminar Series. University of Sydney. 8 August 2018
"In defense of having nothing to say". Denise Riley Symposium. University of Sheffield. 27 April 2018
"Poetic education: On Charles Olson". Romantic and Contemporary Lecture Series. University of Sheffield. 15 February 2018.
"'Poems and learning': Charles Olson at Black Mountain College". English Research Seminar. Roehampton University. 24 January 2018

Conference presentations

"The Openness of American Modernisms". British Association of American Studies. University of Sussex. 25-27 April 2019.
"Projective Verse Illustrated". American Literature Association. Boston. 23-26 May 2019.
"诶 比 西 of Reading: Pound's 'scholarly' Classic Anthology". Ezra Pound International Conference. University of Salamanca. 25-29 June 2019.
"Pound's Doggerel". Historicizing Modernism/Bloomsbury. York University. 17-19 May 2018
"John Wieners' Lyric Intensions". European and British Association of American Studies. King's College, University of London. 4-7 April 2018
"Poems, & learning: Olson as pedagogue". English Research Seminar. The University of Roehampton. 24 January 2018
"A poetics of pedagogy: Charles Olson at Black Mountain College". Re-Viewing Black Mountain College. The University of North Carolina. 29 September-1 October 2017
"Redeeming Ezra Pound". Modernist Studies Association Conference. Beurs van Berlage, Amsterdam. 10-13 August 2017
"Charles Olson's Pedagogical Poetics". Avant-Garde Pedagogies. University of Westminster. 8-9 July 2016
"Learn of the Green World: Pedagogy in The Cantos", with Joshua Kotin (Princeton); response by Professor Alan Golding (Kentucky). Ezra Pound International Conference. Brunnenburg, Italy. 7-11 July 2015
"Unreading The Cantos: philology, community, error". Modernist Communities. Inaugural International Conference of the Société d'Etudes Modernistes. Université Sorbonne Nouvelle, Paris III. 24-26 April 2014
"On first editions: Ezra Pound's economic objects". Aesthetics, Ethics and Economics: Re-Valuing Aestheticism and Modernism through (Dis)credited Figures. Université Paul-Valéry, Montpellier III. 2-4 October 2013
"'Historic Blackout': Ezra Pound's anti-philological poetics". Modernist Studies Association. The University of Sussex. 29 August-1 September 2013
"'Not shallow in verbal usage': Ezra Pound v. philology". Ezra Pound International Conference. University College, Dublin. 10-13 July 2013
"Ezra Pound and textual criticism". Étant donnés: Questioning the material and marginal givens of modernist scholarship. University College Cork. 12-13 April 2013
"'They follow the lines of force': Ezra Pound and Gaudier-Brzeska". Ethics and Alterity in 19th-21st Century British Art. Université Paul-Valéry, Montpellier III. 4-5 April 2013
"Prosody as polemic; or, Pound contra Tennyson". Ezra Pound International Conference: Pound and London. The University of London. 5-9 July 2011
"'That Dolt E. P.' J. H. Prynne, Ezra Pound and emphatic language". Legacies of Modernism: The State of British Poetry Today. Études-Anglophones Institut Charles-V, Université de Paris. 9-11 June 2011
"William Wordsworth and J. H. Prynne: Responsibility in verse". Ethics and Alterity in 19th-20th Century British Literature. Université Paul-Valéry, Montpellier III. 26-28 May 2011
"Wordsworth and Prynne: a preliminary report". EMMA research group. Université Paul-Valéry, Montpellier III. 17 February 2011
"Présentation de travaux". EMMA research group. Université Paul-Valéry, Montpellier III. 23 November 2010
"Olson's literalism". Charles Olson 2010. University of Kent. 15-17 November 2010
"Literalism in Whitman, Pound and Olson". 41st Annual NeMLA Convention. McGill University. 7-11 April 2010
"Social Affection in The Cantos of Ezra Pound". Ezra Pound International Conference: Pound, Rome and Love. Centro Studi Americiani, Rome. 30 June-4 July 2009
"Oppen under erasure: drafts and daybooks". George Oppen Conference. University of Edinburgh. 15-16 November, 2008
"Canto XXXVI-Donna mi pregha". Cantos Reading Group. University of London, Senate House. 5 November 2008
"The Pisan Cantos, the Bollingen Prize, the New Criticism". American Realignments: 1948. University of Sussex. 5 September 2008
"'The ubicity, ascertaining': some notes on The Cantos". Long Poems ::: Major Forms. University of Sussex. 16-17 May 2008
"Epic Turning Lyric: Reference as Refrain after The Pisan Cantos". Cross Currents. University of Sussex. 5 July 2007
"Advertising in Maximus". Poetry & Public Language. University of Plymouth. 30 March-1 April 2007