Dr Ranjan Sen
Senior Lecturer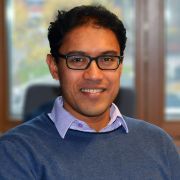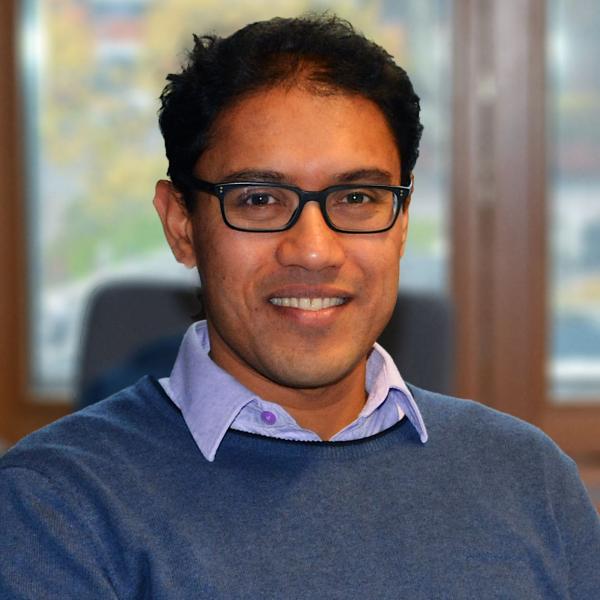 Profile

My main research interest is sound change, and I focus particularly on theories of diachronic phonology and the interface of phonetics and phonology. In addition to phonological theory and historical linguistics, I have research and teaching experience in experimental phonetics, psycholinguistics, and language acquisition.

I completed my doctorate (DPhil) in Comparative Philology and General Linguistics at the University of Oxford in December 2009. My thesis, 'Syllable and Segment in Latin', focused upon Latin phonology and diachronic explanation in phonological theory, and a further developed version has been published as a monograph by Oxford University Press in the series Oxford Studies in Diachronic and Historical Linguistics.

Prior to the doctorate, I was awarded the MPhil in General Linguistics and Comparative Philology, and the BA Hons/MA in Literae Humaniores (Classics), both at the University of Oxford.

After the DPhil, I was a Teaching Fellow at University College London in 2009-10, and a Research Associate and Visiting Lecturer at the University of Oxford in 2010, before joining the School of English in September 2010.
Research interests

My primary research interest lies in developing techniques to reconstruct and account for phonological change over time, and investigating to what extent synchronic structure plays a role in diachronic phonology.

One aim is to improve methods used to access fine-grained phonetic evidence from dead languages, to allow a better evaluation of theories of change grounded in phonetics. We can then better address the much-debated question of whether phonetics and analogical pressures alone drive sound change, or if structural constraints play a role.

My current research focuses on three areas:

Investigating the role played by prosodic structure in sound change, examining the roles of syllable and foot structure in Latin and other languages
Working in collaboration with Professor Joan Beal (University of Sheffield) and Dr Nura Yáñez-Bouza (University of Manchester) to construct a database of eighteenth-century English phonology from contemporary sources, (e.g. pronouncing dictionaries), in order to address problems in English phonology, both historical and contemporary
Working in collaboration with the Oxford Phonetics Laboratory to investigate theories of speech production and phonological representation in the mind, from the evidence of reading aloud non-words, examining questions of both phonological and psycholinguistic significance.
Publications

Books

Journal articles

Chapters

Website content

Working papers
Research group

I would welcome expressions of interest in MA and PhD topics in phonology, particularly in historical or theoretical phonology, or in comparative philology. If you are thinking of doing an MA or PhD in any of these areas, feel free to email me to discuss possible supervision, projects, or funding.

I have previously supervised MA theses in Phonology, in subjects ranging from feature theory and tonal phenomena to first- and second-language speech production, as they relate to phonological theory.

I am the second supervisor for PhD dissertations on testing the Prosodic Transfer Hypothesis regarding the realisation of English inflectional markers by Bengali speakers (Jacqueline Ingham), and the influence of audio-visual media on the phonetic productions of Chinese learners of English (Chen Zhang).
Teaching activities

I teach the undergraduate level 2 courses ELL232 Phonology and ELL231 Issues in Language Change, and the level 3 course EGH310 Psychology of Language. At Master's level, I teach a course in Reconstructing Phonological Change; the flexibility of the course provides scope for a student to focus on any topic which coincides with my interests.

I have previously taught courses on Advanced Phonological Theory, Phonetics (articulatory and acoustic), Phonological Acquisition and First Language Acquisition, Syntax and Morphology, and Latin Historical Linguistics.
Professional activities and memberships

I am the Director of Impact for the School of English, focusing on the wide-ranging effects of the research conducted by the School outside the academic community, e.g. through public exhibitions, media appearances, and non-academic journals and magazines.