Dr Seth Mehl
School of English
Research Fellow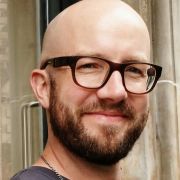 Profile

I am a Research Fellow and Project Manager in the Faculty of Arts and Humanities. My home academic department is the School of English, where I contribute to research projects in subject areas from international development to corpus semantics. 

I have been a member of research staff at the University of Sheffield since 2015, working closely with the Digital Humanities Institute throughout that time. I became a Research Fellow in the Faculty of Arts and Humanities in 2020, and have been a Project Manager for Arts and Humanities Knowledge Exchange since 2018. From 2015 to 2019, I was a Research Associate in the School of English. At University College London's Survey of English Usage, I was a Research Associate from 2013 to 2015, and a Research Assistant from 2011 to 2013.

I completed my PhD in English at University College London (UCL), following an MA in English Linguistics at UCL, and a BGS in English (Major) and Music (Minor) at the University of Kansas.

I am a member of UK ZA Community Research, the Sheffield Institute for Language Analytics, the White Rose Gender College, and The Keywords Project. I am a council member of Britain's oldest learned society, The Philological Society. 
Research interests

I am primarily active in two broad areas: 1) corpus semantics, including corpus methodology and lexical semantics; and 2) development research, including co-produced and community-led methodology, and analysis of concepts and discourses in development work.

In my corpus linguistics research, I apply multiple theories of linguistic meaning - from 19th century philological semantics to neo-structuralist semantics - to analysis of language data. My methodological research approaches methodology as methods and epistemology, asking how and what we can know about meaning from samples of language in use. My research ranges from the grammatical meaning of high-frequency words such as make and take to the semantic, pragmatic, and discursive meanings of provocative words such as fundamentalism and white. I contributed to the development of 'linguistic concept modelling', as PDRA on The Linguistic DNA of Modern Western Thought, including the development of novel operations for analysing meaning through lexical co-occurrence. I have continued that research as project lead on a collaboration with the BBC and a collaboration with the Oxford English Dictionary. I also conduct corpus semantic research with the Keywords Project, where I write and present on the semantics of selected social and cultural 'keywords'. 

In my development research, I have been awarded GCRF funding as PI or Co-I with external partners including South African grassroots development NGO Pala Forerunners, the University of Pretoria and the University of the Free State (South Africa), and Lupane State University (Zimbabwe). That research has included analyses of local perceptions of key development concepts such as forced displacement and well-being, and has produced new techniques for community-led development work. It has also supported the creation of community archives as 'live' records of unfolding events; and as recordings of the living memories of older adults. The guiding methodological principle for this work is community-led co-production, in which academic team members work in a support role for grassroots community organisations, by co-designing solutions to community-defined needs.
Publications

Journal articles

Chapters

Reading into the past, Advances in Historical Sociolinguistics (pp. 53-82). John Benjamins Publishing Company

Book reviews

Review of Kay, Christian & Kathryn Allan, eds (2015) English Historical Semantics. Journal of Historical Pragmatics, 18(1), 152-156.
Book Review: Corpus linguistics for grammar: A guide for research. Journal of English Linguistics, 44(2), 189-192.
Michael Adams and Anne Curzan (eds.), Contours of English and English language studies. Ann Arbor: University of Michigan Press, 2011. Pp. iv + 371. ISBN 978-0-472-03466-6.. English Language and Linguistics, 17(3), 571-576.
Teaching activities

I am an associate fellow of the Higher Teaching Academy, and was awarded a Learning and Teaching Fellowship (2016-2017) at the University of Sheffield to develop and convene training sessions for postgraduates and academics on corpus linguistics and text analytics.

I have taught undergraduate modules in the history of English, English syntax, and research methods at the University of Sheffield; convened a postgraduate module in Discourse Analysis at the University of Sheffield; taught undergraduate and postgraduate modules on corpus linguistics, English grammar, and research methods at UCL; developed and convened an undergraduate module on the history of the English language at the University of Winchester; and developed and convened an English grammar CPD course for school teachers at the UCL Institute of Education.

At UCL, I was awarded funding to develop and convene annual widening participation summer schools for secondary school students from backgrounds under-represented in higher education (2012-2013). I began his teaching career teaching English as a Foreign Language in the USA, Cyprus, and the PRC.
Professional activities

As a Project Manager for Knowledge Exchange in the Faculty of Arts and Humanities, I support the development of research-driven collaborations between the faculty and external partners. This includes in-depth support for research design, grant writing and submission, and project implementation, with a particular focus on projects in language analytics, digital humanities, and community-led co-production.