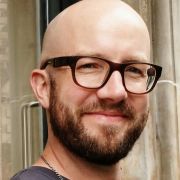 Profile

I am Lecturer in the Digital Humanities Institute (DHI), where I conduct research in subject areas from international development to corpus semantics, and act as academic lead on the MA in Digital Culture and Communication, and the MA in Cultural Data Management and Communication. 

I have been at the University of Sheffield since 2015, working closely with the Digital Humanities Institute throughout that time. From 2011 to 2015, I was a research fellow and teaching teaching fellow at University College London's Survey of English Usage. 

I completed my PhD in English at University College London (UCL), following an MA in English Linguistics at UCL.

I am a member of The Keywords Project, the OED Advisory Forum, and the White Rose Gender Equality College. I am Digital Humanities theme lead for Sheffield in the N8 Centre of Excellence in Computationally Intensive Research. I was a council member of Britain's oldest learned society, The Philological Society, from 2016 to 2020, and the society's Honourary Secretary for Student Associate Members from 2012 to 2015.
Research interests

I am primarily active in two broad areas: corpus semantics and development research.

My corpus semantic research focuses on words with multiple contested meanings, which lead to cross purposes and confusion in public debate and personal conversation: for example, decolonisation, gentrification, appropriation, fundamentalism, and white. These multiple meanings often include newly emerging senses, and exhibit increasing vagueness. I also lead on the DHI's concept modelling work, based on the Linguistic DNA project and subsequent collaborations with the BBC and the Oxford English Dictionary. 

My development research relies on community-led co-production with rural community researchers in South Africa. That work has supported the creation of community archives in the form of 'live' records of unfolding events; and records of the living memories of older adults; as a means for building capacity and exploring concepts of development and identity. 

Recent and ongoing externally funded research projects include: 

I also support the DHI in developing research projects, programmes, and proposals, across a wide range of subjects.
Publications

Books

Journal articles

Chapters

Book reviews

Website content

Working papers
Teaching activities

I contribute to the MA in Digital Culture and Communication, and the MA in Cultural Data Management and Communication, and convene the module Language Analysis, AI, and Culturomics.

I am an associate fellow of the Higher Education Academy, and was awarded a Learning and Teaching Fellowship (2016-2017) at the University of Sheffield to develop and convene training for postgraduates and academics in corpus linguistics and text analytics.

I have taught and convened undergraduate and postgraduate modules at the University of Sheffield, UCL, and the University of Winchester, in corpus linguistics, discourse analysis, the history of English, English grammar, and research methods. I developed and convened an English grammar Continuing Professional Development course for school teachers at the UCL Institute of Education. At UCL, I was awarded funding to develop and convene annual widening participation summer schools for secondary school students from backgrounds under-represented in higher education (2012-2013). I began my teaching career teaching English as a Foreign Language in the USA, Cyprus, and the PRC.