"English opens so many doors because it gives you so many ideas."

Rosy Roche
Senior Parliamentary Advisor, House of Commons
BA English Literature
2016
Rosy works in the House of Commons as a Senior Parliamentary Advisor.
What are your main responsibilities?
Speech writing
Policy research
Media liaison
Drafting press releases
Comments and op-eds
Working on media interventions
Stakeholder engagement and management
I manage a small team and ensure we are always on top of the evolving agenda. 
What other jobs have you had since graduating?
Parliamentary Assistant for another MP, Senior Policy and Public Affairs Officer at NSPCC.
How has your degree from the School of English and your time at the University of Sheffield helped you in your career?
Developing skills such as learning to analyse lots of different sources and the devices used in messaging, using language to significant impact, research into a variety of areas, and comparison of different critics all helped me to get my current role. I also currently have a lot of competing priorities, which I think I was supported to manage at university throughout the different modules on the English Literature course, and through the dissertation process.
However, meeting lots of different people, being proactive at university and engaging in different projects through Sheffield RAG and other societies like Dance, and working (through UoS Outreach) in different communities in Sheffield also helped hugely as it gave me more perspective. Being taught to love being busy and to work hard and not give up has been key to my career.  
What is your greatest achievement to date?
Running campaigns which contributed to changing Government policy to better protect particular groups in times of vulnerability.
What career advice would you give to a student interested in studying English?
It opens so many doors because it gives you so many ideas.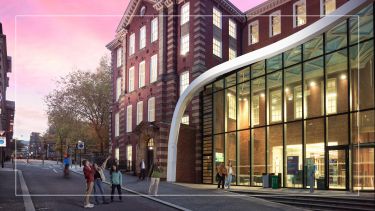 Visit us
Discover what sets Sheffield apart at our undergraduate open days on the Saturday 21 October or Saturday 18 November.