A dyspraxia diagnosis has been beneficial for me because I know why I struggle with things, rather than running blindly into walls – quite literally.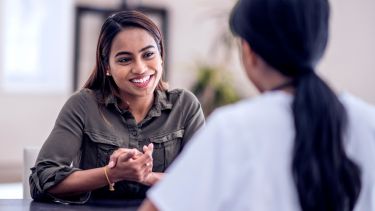 Dyspraxia Matters Developmental Coordination Disorder (DCD), more commonly known as dyspraxia, is thought to affect up to 10% of the population, with up to 2% severely affected. It is a disorder that affects fine and or gross motor coordination; it can make tasks such as balance, co-ordination, and movement difficult to manage.
Dyspraxia is not just exclusively a motor condition, it can also affect memory, cognitive processing, perception, articulation, and speech. This disorder often runs in families as a hereditary condition. Males are four times more likely to be affected than females and many individuals are diagnosed late into their teenage years or adulthood.
Dyspraxia is often used interchangeably or mislabelled as dyslexia, but they are entirely different conditions and should be treated as such.
Dyspraxia Matters, for a condition that affects individual functioning every single day, it is not spoken about enough in public sphere. Though luckily, I have two wonderful and special women at hand to vocalise their experience.
Alex Dibble currently works with Sandwell's Adult Learning Centre in an administration role. She graduated from the University of Worcester with a 2:1 degree in History and Sociology. She is a kind, witty and an intelligent woman; Alex has worked incredibly hard to get to the position she is in. She also has the best sister in the entire world, me!
Fran Talbot, an equally formidable woman, is about to finish her third year at the University of Sheffield in her BA Politics and History degree. She has just secured herself a missionary apprenticeship at the Diocese of Leeds. Fran is a bold, charismatic, smart, and hilarious woman; I am incredibly grateful to have found her as a friend this past year.
In these interviews, I am interested in exploring the experience of dyspraxia in University.
What was your experience like getting diagnosed with dyspraxia?
Fran: I found getting an official diagnosis difficult: getting an appointment with an educational phycologist via the NHS as an adult is nigh-on impossible. So, I had no choice but to ask my University's disability and dyslexia support services (DDSS) for help.
The process is quite long and complicated; at first, they direct you to an online questionnaire, but it's a blunt instrument and seemed to ask very generic, non-specific questions like "do you often have difficulty spelling words?". The quiz didn't detect anything 'wrong' with me so DDSS refused to help and I had to send several emails to appeal against their decision.
Eventually, they agreed to fund a session with an educational psychologist. I was really nervous but the actual assessment itself was unexpectedly empowering. I felt like it was the first time I'd actually been listened to and taken seriously.
The full report was emailed to me a few days later and it was clear and unambiguous in concluding that I have dyspraxia. When I sat down and read it, I felt so vindicated that I cried with relief.
I am concerned about what happens to those students who don't have the energy to advocate for themselves and challenge things by pushing for an assessment. In a way I am lucky to be a student and even have access to a service like DDSS in the first place. The only option for most of the general public is to pay for an expensive private assessment.
Alex: I was nine or ten years old. They diagnosed me on a residential trip with school, at Standon Bowers. Mom had approached the teachers beforehand, thinking "there is not something right there", that it might be a condition like Asperger's. But Mrs Skidmore, our teacher, believed it was dyspraxia.
I had some awareness of my condition, but the reason they took notice was because I struggled to get down from the bunkbeds. I was on the top bunk bed, and that was an absolute nightmare! I couldn't figure out how to get down, so I would put my foot on the dresser rather than on the rung of the ladder. The teachers were defiantly confused.
With any diagnosis, you initially had to go through a GP, and then they referred me to occupational therapy at the Gem Centre. I had to learn how to do things like cut food up and how to skip, I remember I played in a ball pit too. It got me out of school, it was great!
Has your University responded well to the challenges it has posed for you?
Fran: Once I actually had an official bit of paper with 'dyspraxia' written down on it, University staff were much more willing to help. They put together a Learning Support Plan (LSP) which is basically a document that goes on your student record, so that all the staff you come into contact with across University are aware of any potential difficulties.
I was also given the fairly standard adjustments they offer to all DDSS students, like 25% extra time in exams and access to assistive technology like screen readers.
Alex: Yes, surprisingly, my university did support me. I had the advantage of being diagnosed earlier, which not everybody has I am aware. A lot of people are diagnosed when they are at University, which must be a shock. Much like our Fran. As adults, you tend to mask the symptoms better.
I had an academic tutor, Natalie, for the whole time I was at University. Every week, I came to her and stressed about my assignments, she helped with tasks like how to structure an essay and organisation. I had a specialist laptop, with specific programmes on, also permission to record the lectures – though the number of times I didn't listen back to it was quite bad! But it was all beneficial for me.
Why has a diagnosis been important for you?
Fran: There can be a lot of stigmas surrounding labels, especially outside of the disability community. But for most people I know, having a diagnosis or a label provides a useful shorthand to explain what life is like for you. It gives you a language, and a way to seek each other out.
Beforehand, other people put me into categories like 'disorganised', 'clumsy' and 'bad at sports' but know I have the ability to say 'actually, that's dyspraxia'. I find having a diagnosis empowering, not reductive.
Alex: It is important, I think I would be more of a disorganised mess if I didn't know what it was. It is beneficial for me because I know why I struggle with things, rather than running blindly into walls – quite literally. I wouldn't know why I process things differently.
I haven't really thought about whether I feel empowered by my diagnosis, I like that some people refer to it as a superpower. Sometimes, when you are dealing with both the negatives and positives that you do not think beyond that. You have to do day to day with dyspraxia.
How would you like someone to respond if you were feeling distressed?
Fran: You don't have to do anything special, just try to be kind and respond with patience and understanding.
It's perfectly okay to say, "I can see that you're struggling and I want to help, what can I do for you?" Which is good advice that applies to most situations when you're trying to help someone in distress, regardless of whether the person is neuro-divergent or not.
Alex: Don't look at me like I am thick. Chuckles, fair enough that is a great comment. Allow me to calm myself down, even if I look as if I am hysterical – I will be okay in five minutes.
See if you can do anything to help, ask "Are you alright?", or "Can I do anything?". Sometimes it feels that the knowledge I need to be calm is behind a fire wall, that I need to pay for. Try and help be the logic that I cannot currently find.
What could the government do to help people with dyspraxia?
Fran: …It would really helpful if the government could shut the door and turn the lights off on their way out. Ken Loach's I Daniel Blake should be mandatory viewing for all Tory MPs.
Alex: Well, the government…We should take heed of the Equality Act of 2010; it should do better to realise there is grey areas especially in terms of learning disabilities.
Dyspraxia is often seen as the poor cousin of dyslexia – they are different conditions. I would like more recognition; people should be given more support to understand why they struggle. The education system sometimes fails people and mostly people with learning disabilities.
You need to give people support for the hidden disabilities; especially educational professionals should be given more knowledge to give people a better chance in their lives.
What is the dyspraxia trait that frustrates you?
Fran: My complete inability to keep time is constantly frustrating for myself and everyone else around me. It's difficult to explain to other people who aren't neuro-divergent, but the concept of time is just baffling to me. I struggle to predict how long it will take me to do a particular task so when someone asks, "how long will you be?", I'll say five minutes but still be doing my eyeliner twenty minutes later and then be surprised when I look at the clock.
I left Jason, my partner, stood at the bus stop for three hours on our first date! Thankfully, he's learnt to be patient and not take things personally. It would also be useful to be able to drive or cycle because public transport in the UK is notoriously unreliable, but I'm aware of my own limitations and wouldn't feel safe being in charge of a skateboard let alone a car.
Alex: I dislike that I forget useful things, especially when I am trying to do anything logical. I am also aware that I am forgetting it, I know what I want to do – it is like manoeuvring without a handbrake. It is very frustrating at times.
What is the best dyspraxia trait that you adore?
Fran: I can't speak for everyone because each person with dyspraxia is wonderfully unique, but I find that my inordinate supply of patience comes in handy a lot.
I know what it's like to have a row of eyes all shooting daggers at you because you've held up the checkout queue in Tesco by dropping your groceries everywhere so I can really empathise when people are having a bad day. That is pretty much every day for me with dyspraxia so I've learnt to laugh at myself and just roll with the punches and not let it phase me.
My short-term memory is poor and I have no idea what day of the week it is, but my long-term memory is quite decent so without blowing my own trumpet – I'm definitely someone you would want on your pub quiz team.
Alex: I am excellent at pub quizzes. I have really detailed knowledge for memory on occasion; it has been helpful in aspects of my job for example. – I think you have a wonderful sense of kindness for people, you make my life funnier with the number of times you fall over – I don't fall over that much!
What advice would you give your younger self?
Fran: All the usual stuff like 'it gets better' but I don't think my teenage self would have listened, so I'd better choose purely practical advice: Technology and liquids don't mix. Especially black coffee and laptops the day before a deadline. Maybelline Dream Matte Mouse and teenage skin shouldn't mix either.
Alex: I would tell her that there is an answer for the way you are. Don't worry about it as much. Give yourself more credit as it is a hard condition. And don't make friends with the wrong people!
---
Written by a student ambassador on 21 August 2021.
A world top-100 university
We're a world top-100 university renowned for the excellence, impact and distinctiveness of our research-led learning and teaching.