Make the most out of your University time
University is a time of academic growth, personal development and making invaluable memories. While you embark on this journey towards becoming a qualified degree holder, it is also a good idea to engage with the multiplicity of other opportunities that university offers.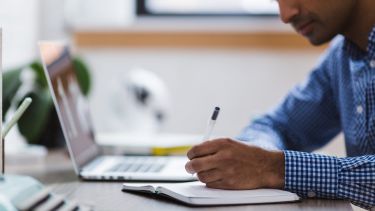 When I first began my studies I became aware of the multiple opportunities the University offers, this included societies, on campus work opportunities, mentoring schemes and volunteering work. I took advantage of the schemes in places and they have helped me become a more rounded and multifaceted individual.
E-mentoring
In my second year, I took part in the career service's e-mentoring scheme. This scheme allowed me to get in contact with a working professional in my field of interest to discuss their career and the logistics of the job.
The scheme offers a large range of professions from a wide variety of career paths such as journalism, engineering, law, teaching and much more. All the professionals are alumni of the University and have volunteered their time to support current students as they begin to think about embarking into the working world.
During my scheme, I was partnered with a wonderful woman from Routledge who worked as a Commissioning Editor. One of my dream occupations is to work in the publishing sector as an Editor, so being able to talk to someone in the field was incredibly insightful and allowed me to understand the profession more accurately.
We conversed for a period of 8-10 weeks over email. I was given industry advice, interview advice, resources and a helping hand in understanding the publishing world and the steps that would be beneficial to help me get to the position that I want. Mentoring is a really useful service that can help you not only get authentic personal advice from professionals, but also gives you connections into the field you are interested in who can offer references for future job prospects.
Working with the University
Another opportunity the University offers is the ability to work alongside your degree without having to commit to a rigid schedule or set hours. Working as an Ambassador means supporting open days, widening participation events, taking part in focus groups, mentoring and much more.
The University offers a wide range of opportunities to work for some extra money (and get paid a respectable wage). These opportunities are advertised on a need by basis and require commitment for either a few hours or over a period of days.
As an ambassador, I have worked on open days, virtual summer schools, widening participation celebration events, primary school events, results day and much more. All these opportunities not only offer financial gain but also help develop key employability skills and give you something extra to discuss in interviews.
If you require something more structured with consistent pay at the end of the month, the University also offers the opportunity to work in one of the stores in the Students' Union or in various departments. Those require more commitment and time but are definitely manageable with your degree as they adhere to the University's policy of no more than 16 hours a week.
University working opportunities are all advertised via the University's career connect or by paying close attention to emails.
Societies
Societies are a great way to socialise with like minded people and broaden your social horizons. Luckily you are at the University which has been consistently voted best Students' Union. Sheffield offers almost 400 different types of clubs and societies which cater to every interest, activity and niche.
Studying and achieving the best possible grade you can are very important parts of your time at University, however they are not the only important aspects. University is a chance for personal and social growth as well as academic. Mingling with people from other cities, countries and backgrounds is incredibly important in achieving social cohesion and harmony.
Societies and sports clubs give you the opportunity to make friends with people you may have never come across, whether that is because of geographical limitations or because they study a completely different degree to you.
Why not take part in Quidditch? Try various teas, get more insight into Beekeeping, go on a hike, try your hand at belly dancing or even discuss your interest in anime and manga. There are a wide variety of opportunities available to you and all at a click of a button. To venture more, take a look at the University's clubs and societies webpage.
There are a multitude of ways to get involved at university and make more of your time. Do not let the three or four years fly past you without allowing yourself the full immersion. Remember that your university time is for you and you make the most of your time, so use it exploring every avenue available to you.
---
Written by Valentia Adarkwa-Afari, Digital Student Ambassador, Postgraduate English Literature on 17 December 2021.
A world top-100 university
We're a world top-100 university renowned for the excellence, impact and distinctiveness of our research-led learning and teaching.