Post-Parasite withdrawal? No worries, Korea still has more
The critical acclaim of Bong Joon-Ho's Parasite not only made history by being the first foreign language film to win Best Picture at the Oscars but also propelled Western audiences to take an interest in movies outside of the Western peninsula and tread into the brilliant world of Korean cinema.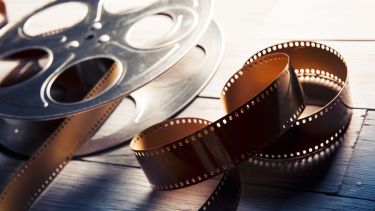 ---
Once you overcome the one-inch-tall barrier of subtitles, you will be introduced to so many more amazing films.

Bong Joon-Ho
---
So, I am here to facilitate your itch to dive into the world of Korean cinema and have complied a list of ten Korean movies which I have given the Parasite level thumbs up. Can you guess my favourite one?
Okja (2017)
Director: Bong Joon-Ho
If you are craving Bong-Joon'Ho's masterful direction, look no further than his action-adventure feature film 'Okja'. In this film, Bong-Joon-Ho's focus on social-political commentary is reflected once again in this touching film about one young girl's fight to rescue her (genetically modified) pet pig from the mercy of the United States meat industry.
If you are looking for a film with a similar focal lens into the exploitation of the rich and the infringement animal lives, this movie is perfect for you. Ahn Seo-Hyn is perfect as the main protagonist and her bond with the peculiar Okja will have you rooting for this dynamic duo.
Mother (2009)
Director: Bong Joon-Ho
One of Bong-Joon Ho's earlier masterpieces, Mother is a crime thriller following the story of Kim Hye-Ja, an impoverished widowed mother of a intellectually disabled young man who is accused of murdering a high-
school girl.
Kim Hye-Ja will fight alone in this quest to uncover the true killer and set her son free. But how far is a mother willing to go to protect her child?
This movie is perfect for lovers of crime thrillers and plot twists. It is heart-breaking, shocking, raw, and gripping.
The Handmaiden (2016)
Director: Park Chan-Wook
The Handmaiden is a movie which can only be described as intense, fast paced, and filled with plot twists after plot twists. It is a psychological thriller following the attempted manipulation of heiress Lady Hideko by con man Count Fujiwara (alias), with the enlisted help of petty pocket thief Sook-Hee. Hideko finds herself the victim of a plot to scam her of her fortune and leave her destitute.
This film will have you second guessing yourself and wholly immersed. However, because of its graphic scenes, I would warn that this movie is 18+ only.
The Witch: Part 1. The Subversion (2018)
Director: Park Hoon-Jung
Lovers of supernatural and sci-fi will find themselves drawn to this mystery action film about one girl's journey to discovering her powers and supernatural abilities.
Unfortunately, if I say more, I'll say too much, so I will keep this recommendation short.
Forgotten (2017)
Director: Jang Hang-Jun
Despite its name, Forgotten is not forgettable. In this psychological thriller we follow the narrative of Jin-Seaok, a young student who moves into a new home with his mother, father, and older brother, Yoo-Seok. However, as time goes on, Jin-Seok starts to notice weird things about his brother, things that almost make him seem like an imposter, but that is impossible, right?
Forgotten will have you questioning your own instinct and lead you down a path where anything is possible. One of my favourite psychological horror movies and the ending will have you in disbelief.
The Wailing (2016)
Director: Na Hong-Jin
The Wailing is a horror movie which is determined to not let you guess where it's going. Honestly, I thought I could predict the ending, but I definitely did not expect the ending at all.
The film follows a policeman who investigates a mysterious string of murders and illnesses which seemingly lead back to a mysterious recluse who lives in the most remote part of the island. The Wailing is a long movie, but it keeps you on your toes the entire time.
Train to Busan (2016)
Director: Yeon Sang-Ho
Train to Busan is an action horror movie sure to interest lovers of zombie films and iconic Korean actor Gong Yoo (if you haven't heard of him, he's like Korea's Tom Hanks).
The film takes place on a train wherein passengers are trapped as a zombie apocalypse takes place before their very eyes. Gong Yoo plays a father deadset on protecting his daughter from the ensuing carnage. This film is guaranteed to entertain, horrify, and jerk a few tears.
The Call (2020)
Director: Lee Chung-Hyeon
The Call is a recent film and honestly made my top ten immediately.
In this mystery thriller, we follow the story of Seo-Yeon and Young-Sook, two women who seemingly live in the same house but 20 years apart, connected through a telephone which seems to connect the two timelines, both women create an unusual bond as friends separated by time. However, as the movie goes on, Seo-Yeon may regret ever picking up that phone call.
I can't say anymore because this movie is filled with misdirection, plot twists and uncertainty. You will need to watch it to find out why it reached my top ten so quickly.
A Taxi Driver (2017)
Director: Jang Hoon
A Taxi Driver is one of the most heart wrenching movies I have ever watched. Based on the real-life events of the Gwangju Uprising, A Taxi Driver tells the story of taxi driver Kim Sabok (potential alias) and German journalist Jurgen Hinzpeter, two men who witness the horrific reality of the uprising and vowed to expose the reality to the public.
A Taxi Driver is a real life story about the formation of unlikely friends, truth, democracy, and history. If you want to know more about Korea's history, then this movie is a great place to start. I can't recommend it enough.
Miss Baek (2018)
Director: Ji-won Lee
Miss Baek is beautiful, just an all around heartfelt film about found families, trauma, and healing.
In this drama, we follow the story of ex-convict Miss Baek who attempts to live her life as unnoticeably as possible. However, when she comes across abused and neglected Kim Ji-Eun, she finds that she cannot ignore the little girl and sets out to save the child.
Miss Baek is a movie about love, trauma, and the ways we overcome our pain. It is certain to leave you a sobbing mess; one of those movies which never leaves you.
Fun fact: This movie passes the Bechdel Test!
---
Written by a student ambassador on 2 September 2021.
Events at the University
Browse upcoming public lectures, exhibitions, family events, concerts, shows and festivals across the University.