"Class discussions have allowed me to gradually build up the courage to vocalise my ideas in a supportive environment."

Elizabeth Hayselden
First-year student
BA Linguistics and Modern Languages
Elizabeth talks about her experience so far at Sheffield.
Why did you choose to study at the University of Sheffield?
Choosing to study at Sheffield was an easy decision for me. Not only is it in a beautiful, diverse city with amazing views (and lots of hills!), but it also offers a unique dual degree that I couldn't find elsewhere. This meant I could study two languages from a beginner level while studying Linguistics.
What do you enjoy most about your course, and why?
Personally, the flexibility of my course is what makes it enjoyable as my dual degree allows me to truly tailor my degree to what I'm interested in and want to pursue further. I've found that it's rare that I find a lecture or seminar boring as I have the freedom to pick modules which truly pique my interest. Instead of feeling restricted by core modules, I feel as though my degree is truly what I make it.
What's the best thing about being a dual honours student?
Being a dual honours student has allowed me to continue pursuing many different areas of humanities, which some single honours students may miss out on. Taking Linguistics and Modern Languages & Cultures has allowed me to explore politics, society, language, and literature. My favourite part of my first semester has been exploring the history and politics of Spain, building on the knowledge I gained from my A Level in Government & Politics.
What skills have you developed during your course that will be useful after you graduate?
While I've only completed the first semester, I feel as though I have developed many valuable skills. In my language classes, we learn in small seminars and are encouraged to immerse ourselves in the language. This class-setting has taught me to be more resilient and embrace making mistakes as they are the best way to learn. Similarly, class discussions in my other modules, such as Contemporary Literature, have allowed me to gradually build up the courage to vocalise my ideas in a supportive environment, improving my public-speaking skills. At the end of my first semester, I found myself feeling more self-assured, confident, and assertive than I was when I began my degree.
Would you recommend studying a dual-honours degree at the University of Sheffield?
Yes! It's so worth it. My dual degree has enabled me to pursue my interest in linguistics whilst fulfilling my dream to learn other languages. I feel as though I'm gaining a skill set that will prepare me for international work and I feel excited to continue my studies and see where my skills will take me in the future.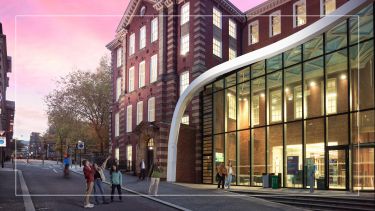 Visit us
Discover what sets Sheffield apart at our undergraduate open days on the Saturday 21 October or Saturday 18 November.