"I love the subjects I study and the options I have to progress in them across my degree."

Fran Bell
First-year student
BA Linguistics and Modern Languages
Fran talks about her experience studying Linguistics and Modern Languages.
Why did you choose to study at the University of Sheffield?
For me, Sheffield was the only university that offered the flexibility I wanted as a dual student to do two languages and linguistics. It was really important to me to start a language as a beginner as part of my degree and Sheffield really supports this. I was really excited by what the course offered and I also really liked the city and felt it was the right place for me.
What do you enjoy most about your course, and why?
The variation of what I do across a semester is definitely my favourite part. I've really enjoyed having the mix of lectures on history, culture and literature/media in the school of languages and cultures and then getting to use a different skill set in my language classes and lectures and seminars for linguistics. Even with the variation across the subject I also often find helpful crossovers in my studies of linguistics and language learning and hope to continue this across my degree.
What's the best thing about being a dual honours student?
As a dual honours student I feel like I have a lot of flexibility and options. Especially with a degree in Linguistics and Modern Language & Cultures, there are so many possibilities of what you can take across the two departments. I felt like I really had a choice in what I wanted to take and which routes I wanted to go down but that I still have to choice to change and expand my interests and options in future years.
What skills have you developed during your course that will be useful after you graduate?
My time management and prioritising have definitely improved during my course. As a dual student my contact hours are relatively high and so managing my time to complete tasks, prep work and consolidation has been really important. I've also learnt a lot about my own learning style and when the best times are to study and when it's best for me to take breaks.
Would you recommend studying a dual-honours degree at the University of Sheffield?
I would really recommend a dual honours degree at Sheffield. I feel really supported across my departments and I love the subjects I study and the options I have to progress in them across my degree. The thing that I think separates dual honours degrees at Sheffield from other universities is the flexibility they offer.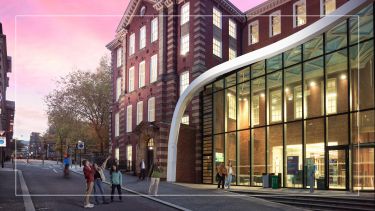 Visit us
Discover what sets Sheffield apart at our undergraduate open days on the Saturday 21 October or Saturday 18 November.