"I love the diversity and the accepting environment of not just the university but also the city of Sheffield."

Isha Jain
Undergraduate student
English Literature
BA English Literature student Isha Jain was awarded with a £2000 International Undergraduate Scholarship for her first year and now Isha looks forward to embracing the next year of study.
What part of India are you from?
I am from New Delhi, capital city of India.
What subjects have you studied previously?
At 12th Grade, Central Board of Secondary Education (CBSE) I studied English, Psychology, Geography, Political Science and Physical Education.
Why did you choose to study English Literature at the University of Sheffield?
My trajectory of pursuing English literature is very much akin with discovering The University of Sheffield. I had been inclined towards creative writing yet something always intimidated me about reading. There was this cloud of fixed ideas that seemed to have been disrupted and renewed by coming across the University of  Sheffield prospective.
I then began to do my research of which university I wanted to join. It was when I read the details of my course on Sheffield's website when my enthusiasm grew, as I began to  see a gateway of horizons that existed at the University of Sheffield. English Literature itself is studied in such vastness with sundry options, one could strawberry pick a garden of subjects from Arts and Humanities. It was only through that discovery that I felt more excited than ever. English Literature taught me a lot more than just interpreting Shakespeare, I have been able to make a short film, which gave me a way to express myself in means beyond words. It turned out for me a free verse of experiences. Now, I have a skill to critically analyse and I enjoy it. I have a perpetually developing rhetoric that grows in me faster than I could've imagined. Each time it is a journey into discovering myself along with my subject. That's how I know The University of Sheffield gave me an entirely different universe to search into, that's how I began to embrace what I do.
Any funding or scholarships? If so, what kind of scholarships did you receive and how did you apply?
Being an international student, I had been awarded with a £2000 International Undergraduate Scholarship for my first year - this continues each year  through my studies.
Are you involved in any activities outside your studies, such as student societies, volunteering, etc?
I am a part of Poetry Society and Feminist Society that run under the Students Union. Currently I am volunteering with B:Friend which is a non- profit organisation that helps reduce loneliness for isolated older neighbourhoods. I am also volunteering with Learn for Life Enterprise as a teaching assistant for the hard to reach members of the community, local residents, refugees, asylum seekers, BAME communities and older people.
What made the University of Sheffield stand out to you?
Except the fact that it is near Peaks and I get to capture beautiful skies; I love the diversity and the accepting environment of not just the university but also the city of Sheffield. The fact that the campus is open and interactive with the city makes it more interesting to live in. The university has almost all kinds of student services like career advice, health services as well as mental health support which has been really useful to me during crisis! These have been available throughout the year. What majorly stood out for me was that I had every kind of support that I ever needed and not once did I feel like I was left out or alone. Despite everything, there has always been something to look forward to in the University of Sheffield.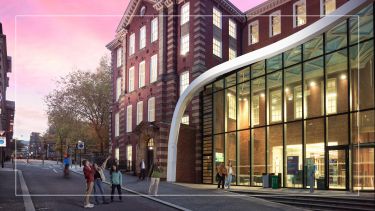 Visit us
Discover what sets Sheffield apart at our undergraduate open days on the Saturday 21 October or Saturday 18 November.