"I've become a good lateral thinker and problem solver from applying knowledge across areas of study."

Theo Taylor
Third-year student
BA Linguistics and Modern Languages
Theo answers questions about studying a dual degree at Sheffield.
Why did you choose to study at the University of Sheffield?
I chose Sheffield because, although I was unsure at first, the possibility of studying two languages along with linguistics kept calling back to me as it is a totally unique degree – I couldn't have studied Spanish, Dutch and linguistics anywhere else.
What do you enjoy most about your course, and why?
The way all my courses feed into each other continues to amaze me. Theoretical concepts I study in linguistics arise in practice in my language classes and knowledge of other languages means I often have no trouble wrapping my head around difficult linguistic ideas. Being able to bring new perspectives into seminars and ideas that wouldn't have been brought up otherwise makes classes really exciting and it's beneficial to everyone, not just yourself. I would say that one area gives me a head start in the other and vice versa.
What's the best thing about being a dual honours student?
Being a member of two Schools doubles the amount of people I meet! I have twice the opportunity to make friends and twice the opportunity to make contact with staff whose interests align with my own and who I really get along with. Building this network is such an exciting experience: introducing people who have things in common but would never have met otherwise; consulting with staff from the different Schools to solve a problem – I really believe this is what studying is all about.
What skills have you developed during your course that will be useful after you graduate?
As a language student, communication is an obvious answer to this question, not only in the traditional sense of talking to people in multiple languages but also understanding different kinds of people and how I can effectively transmit ideas. As well as this, I would say I've become a good lateral thinker and problem solver from applying knowledge across areas of study, both of which are some of the most key skills for linguists.
Would you recommend studying a dual-honours degree at the University of Sheffield?
Studying a dual degree was the best choice I could've made for my undergraduate degree; if I had to pick between subjects I wouldn't be half as happy with how my studies have gone so far. I would say that Sheffield has very successfully facilitated studying a dual degree as I have had no problems with clashes and lecturers are incredibly approachable and understanding.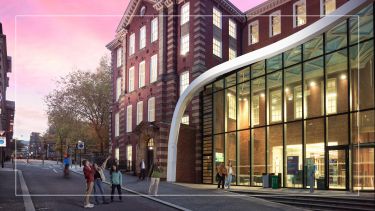 Visit us
Discover what sets Sheffield apart at our undergraduate open days on the Saturday 21 October or Saturday 18 November.