Seven reasons to study our unique language and literature course
From our expert tuition on a wide range of modules to an active student community in a vibrant, friendly city, we list our seven favourite reasons to study our unique language and literature course here at Sheffield.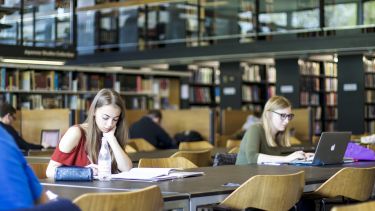 Off
It really is unique!
Our BA Language and Literature is a specific single honours course with specialist modules developed and taught by our literary linguistics team, so you can truly study the interface of language and literature.
---
Teaching and assessment are creative
Whether it's directing short films, recording podcasts, or even constructing digital narratives using specialist software, we believe that using innovative assessment methods gives students a different and practical way to explore ideas and media.
---
Intimate and in-depth discussion
Our class sizes are large enough for you to meet a variety of new people, but still small enough for you to get into detailed conversations about every aspect of the topic you're looking into.
---
Sheffield Students' Union
Our student's union has won the award for being the best in the UK by various different bodies for about 15 years in a row. With over 300 clubs and societies for you to get involved in, as well as an in-house cinema, club nights, restaurants, bars, cafés, advice centres and much more, is it any wonder that it just keeps on winning?
---
Supportive and encouraging staff
We're proud of what you do and are always free to talk to you whenever you need us. We develop your interests, nurturing your own passions in language or literature.
---
Research-led teaching
We think it's important to create a mutually-beneficial relationship in our classes. We want you engaged in our research, but we particularly want you engaged with the research of our staff and challenging what you're being taught. That's research-led teaching.
---
The city
Everybody here is so enthusiastic about simply living, working, and even just existing in the city of Sheffield, that it creates a vibrant welcoming atmosphere, perfect for studying in. We're part and parcel of the city - there really isn't anywhere quite like Sheffield in terms of our community.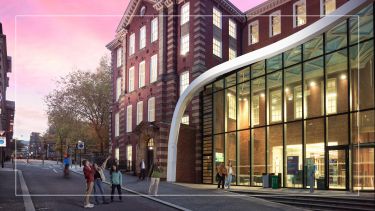 Visit us
Discover what sets Sheffield apart at our undergraduate open days on the Saturday 21 October or Saturday 18 November.