Sheffield is a culturally rich city with a plethora of connections to literature and language, and everything that comes with it.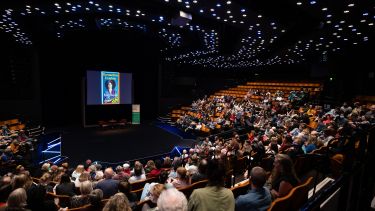 Off
Festival of the Mind
Every year, the University of Sheffield hosts Festival of the Mind, breaking down the barriers of academia and hosting free events in the city showcasing the latest breakthroughs in research in collaboration with creatives from across the city, featuring multiple academics from the School of English.
The following academics from the School of English were involved in Festival of the Mind 2022:
---
Sheffield Theatres
Home to the largest theatre complex in the UK outside of London, Sheffield Theatres comprises of three theatres: the Crucible, the Lyceum and the Tanya Moiseiwitsch Playhouse, all of which host a variety of in-house and touring productions.
---
DocFest
Sheffield DocFest is the largest documentary festival in the UK and the third largest in the world, annually showcasing film screenings, interactive and virtual reality exhibitions and talks & seminars in June every year.
---
Off the Shelf
Off the Shelf Festival of Words takes place in the city every October, attracting many media and literary figures, such as journalists, broadcasters, poets and authors to the city. Off the Shelf is also one of the largest celebrations of reading and writing in the country, hosting talks, workshops and exhibitions.
---
Cinemas in Sheffield
Sheffield is home to multiple independent cinemas which show everything from indie films to the latest blockbusters. Here are some of our favourites:
---
Sheffield Guide to Arts and Culture
We've also created our own Sheffield Arts and Culture Guide that you might find useful - feel free to take a look!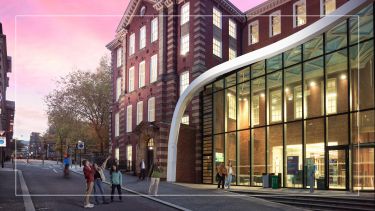 Visit us
Discover what sets Sheffield apart at our undergraduate open days on the Saturday 21 October or Saturday 18 November.