Annual James Muiruri International Law Lecture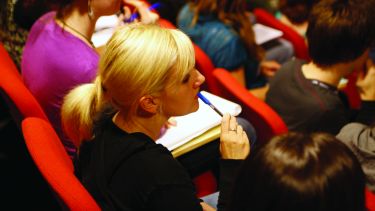 Wednesday 8th May 2019
5.30 - 7pm
The Diamond, Lecture Theatre 5
The Sheffield Centre for International and European Law will host the Annual James Muiruri International Law Lecture by Judge Sir Howard Morrison of the International Criminal Court.
Everyone is welcome to attend and there is no need to register.
Abstract
Where we have been, where we are and where might we be going in international criminal justice? How do we protect the rights on individual defendants and what can we do to focus on the quality, rather than the quantity, of evidence in international criminal trials? A personal view of the major issues that appear to keep arising in International Courts and Tribunals and can we come to a settled view as to where we want to go and how to get there in a world where internationalism is under very real threat.
Judge Sir Howard Morrison
Judge Sir Howard Morrison is a judge of the Appeals Division of the International Court and has served as President of that division. Prior to that Judge Morrison was a judge of the International Criminal Tribunal for the Former Yugoslavia where he adjudicated on numerous matters, but most recently the trial of Radovan Karadzic. He has also been a judge of the Special Tribunal for the Lebanon, the Sovereign Base Areas of Cyprus and the UK Crown Court. Called to the Bar by Grays Inn in 1977, Judge Morrison practised as a barrister and Queen's Counsel, both defending and prosecuting in the UK and as a defence counsel in the UN Yugoslav and Rwanda tribunals. He sat as a Recorder in the UK in criminal, civil and family jurisdictions. He is a Master of the Bench of Grays Inn, a Senior Fellow at the Lauterpacht Centre for International Law at Cambridge University, an Hon Professor of Law at Leicester University, a Visiting Professor at Northumbria University and has lectured at some 20 universities worldwide. He has long standing family connections to Sheffield.
About the Annual James Muiruri Lecture
The annual lecture is named after James Muiruri, one of the School's former PhD students, who was tragically killed in Kenya in January 2009 only a couple of months after completing his doctoral studies. His thesis was entitled 'African Regional Peace and Security Under the AU's Constitutional Framework: Conflict or Compatibility Within the UN and International Law'.