Information about applying for a postgraduate research degree at the School of Law.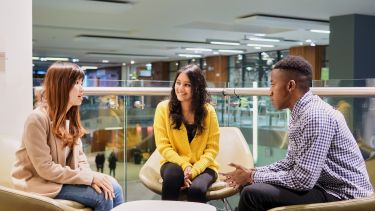 To apply for a PhD you need to complete an online application form, compose a detailed research proposal and provide two references and other supporting information.
Postgraduate online application form
In order to assess your application, we will require the following documentation:
Your research proposal

Two letters of reference (preferably from academics who can judge your ability to research and write, e.g. a dissertation supervisor)

Transcripts of previous qualifications; your CV; an indication of how you intend to fund your studies

For international students, evidence that you meet the English Language Requirements for Doctoral study in the School of Law.
We strongly encourage you to identify a staff member who you would like to work with as a supervisor. You can do this either by looking at the profiles and research interests of staff in the School of Law, or by using the University's Supervisor Search tool.
Once you have identified someone, you can approach them directly by email to discuss your research ideas prior to making a formal application. All applications must be submitted via the online application form.
In the School of Law, we interview all external applicants (normally online) prior to making an offer. Interviews last around 30 minutes, and are typically held with members of your intended supervisory team and sometimes one of the Directors of Postgraduate Research. We use them to explore your study and research skills and your proposed research topic: its quality, coherence and fit with research interests within the School of Law.
Applicants should provide an outline research proposal of approximately 1,500-2,500 words in length. The proposal should be clear and concise, but should also give an adequate overview of the research questions, methods, and background of the proposed research. Please make sure you read the writing a PhD research proposal guidance before submitting your application.
In particular we will read your proposal to judge whether you can make a coherent argument for a feasible research project, explaining the originality of the project and the relationship between its research questions and methods.
We accept applications at any time of year, although please note that most University of Sheffield-based PhD scholarships have application deadlines in late January (which means that you need to be discussing your project ideas with potential supervisors as early as possible (e.g. in the summer before you apply), but definitely before Christmas.
If successful in your application, you will usually be expected to start your studies at the beginning of October, though cross sessional starts in February are possible, by arrangement. If you wish to start your research at another time of year, please explain why this is necessary in your proposal or supporting statement.
International applicants should take account of the time needed to obtain the necessary documentation, permissions and visas, which can take several months.
Qualifications required
We typically require successful applicants to satisfy the following minimum requirements:
A minimum 2.1 in an undergraduate degree (or equivalent qualification);

A minimum Merit grade in a postgraduate taught degree (or equivalent qualification);

A minimum mark of '65' in a dissertation, thesis, or other independent research project as part of a postgraduate taught degree (or equivalent mark); and

For international students who need to prove English-language qualifications, a minimum overall IELTS score of 7.0 with at least 6.5 in every component (or equivalent scores in another accepted English-language qualification).
The three academic requirements are usually required but can be set aside with good enough reasons. For instance, we might admit a student with a First-class undergraduate degree and evidence of experience of independent research without a postgraduate taught degree. A student with an exceptional postgraduate degree could use that to offset relatively weak undergraduate marks.
Completed a postgraduate degree without an independent study component? 
We are also aware that not every postgraduate taught degree involves an independent study/dissertation component, including a wide range of US Master's degrees. Where an applicant cannot show evidence of previous assessed independent study, they should include a written sample of work in their application, demonstrating their ability to research a topic and write critically about it. This might be a piece of coursework submitted for an assessment, a published article in a newspaper, blog, or periodical, or some other extended piece of written work. The sample of work should demonstrate your ability to:
identify relevant and meaningful sources to support the argument in the piece of work for yourself, rather than being an analysis of a source or set of sources selected by someone else;
engage critically with sources to develop an argument. This does not mean criticising these sources, necessarily, but an ability to think for yourself, to assess the quality of the argument presented in your sources, and to present this fairly and in good faith to your reader as part of your argument; and
present a sustained and nuanced argument on a particular topic, avoiding bias and misrepresentation, engaging with counter-arguments, and providing a clear and rigorous defence of the position taken, which can be followed by a reader who has not necessarily previously read the sources to which you refer.
In all cases, academic qualifications will be considered in the round with the rest of the applicant's profile and application. Where you do not meet the terms of our standard offer, you might consider including an explanation of why you are capable of undertaking academic research in your supporting statement, to provide additional evidence for your assessor. This is particularly useful for non-standard research pathways.
The interdisciplinary nature of criminology means that we welcome applications from a wide range of subject/disciplinary backgrounds for criminology PhDs. These typically include criminology, sociology, law, psychology, geography, political science, social policy and other social science disciplines. Those applying for law PhDs typically have a background in law at undergraduate and/or postgraduate level.
We will also consider candidates with substantial relevant practitioner-based experience but less in the way of academic qualifications (e.g. legal or criminal justice practitioners).
A world top-100 university
We're a world top-100 university renowned for the excellence, impact and distinctiveness of our research-led learning and teaching.