Every year we welcome students from across Canada to study our popular law degrees.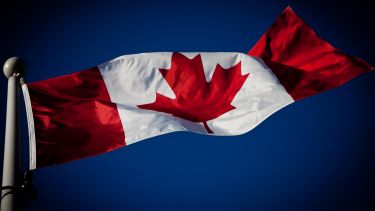 Off
England is a common law jurisdiction and shares many features of Canadian law. Through our courses, you will develop your legal skills and learn how they can be applied in other countries, helping you to further your career in Canada, England or elsewhere.
Practising Law in Canada
Our law degrees (LLB and MA in Law) are recognised by the National Committee on Accreditation (NCA) as satisfying many core aspects of the common law knowledge required to practise in Canada.
To practise in Canada you must apply for a Certificate of Qualification from the NCA. The NCA will assess your course of study to determine which exams you will be required to take to receive your Certificate of Qualification.
Every law graduate who has studied outside of Canada must sit the following five exams
Canadian Administrative Law
Canadian Constitutional Law
Canadian Criminal Law
Foundations of Canadian Law
Canadian Professional Responsibility
The above information is for guidance purposes only. We recommend that you check the policy and guidelines with the legal associations in the jurisdiction(s) that you wish to practise in for the most accurate and up-to-date information.
---
The Benefits of Studying Law in the UK for Canadian students
There are a number of reasons why Canadian students come and study with us. 
It's cost effective and you qualify quicker
It takes a maximum of three years to get your practicing law degree (LLB) or two years for an MA Law in the UK – significantly shorter than in Canada. 
You can save money on tuition, accommodation, and living expenses even though the cost of living in the UK is broadly comparable to living in Canada.
We don't ask for the Law School Admission Test (LSAT) as part of our entry requirements.
Please see the entry requirements for Canadian Students on our website. 
You can study Law straight from High School. 
Our qualifying LLB degree is an undergraduate programme, so you can apply with just your high school grades. You would be able to apply to a 3-year LLB, and complete your Law training in around half the time it would take in Canada.
Considering postgraduate study?  You can specialise with a 12 month LLM.
If you are interested in a certain area of law and looking to follow a particular career path you can study a Masters of Laws (LLM). You don't need to have your LLB as long as you have an undergraduate degree 2:1 honours degree, or international equivalent, in law or a subject with a sufficient legal component. 
Increase your employability and gain experience of living and studying in the UK
International experience and the skills you learn by studying in a different country will help you stand out from other students who chose to study in their home country. Your CV will be enhanced and you will have a wealth of experiences to talk about in an interview situation. 
Alongside your professional law qualification, you will have honed your cultural awareness, ability to take on challenges and new ways of learning and developed your independence and confidence. 
One of my favourite things about studying here is just how lovely everyone is in the School of Law. I have always found everyone to be very supportive and friendly, the lecturers are very helpful and I made friends right away. It was just a very easy adaptation process for me. 

Celestia Kalau-Tavormina

MA Law student 
---
Scholarships and funding
The University offers a range of scholarships for international students who show exceptional academic potential.
Our MA Law course qualifies for Canada Student Loans and Grants and University scholarships for international students.
---
Canadian alumni
Our Canadian alumni go on to work in the legal, business, corporate, non-profit and government sectors. Some of our notable alumni include the Former First Lady of Canada Maureen McTeer, who holds a Master's degree in Biotechnology Law and Ethics from the School and was awarded an honorary LLD (Doctor of Law) in recognition of her work in 2008.
A global reputation
Sheffield is a research university with a global reputation for excellence. We're a member of the Russell Group: one of the 24 leading UK universities for research and teaching.