Details are available below for our upcoming research events.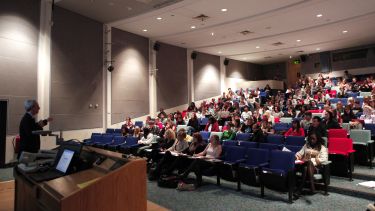 Events in 2020/21:
Seminar:

Professor Geoffrey M Hodgson (Loughborough University London)

14:00, Wednesday, 30 September 2020

Workshop:

Vicarious Liability after Barclays and Morrisons – A New Direction?

 

Participants include:

James Brown (University of Sheffield)

Professor Paula Giliker (University of Bristol)

Elizabeth-Anne Gumbel QC (1 Crown Office Row)

 

For further information, contact jcbrown1@sheffield.ac.uk 

14:00, Wednesday, 18 November 2020

Online PGR Conference:

University of Sheffield Law & Technology Online PGR Conference

09.30 - 13.30 Tuesday, 8th December 2020

Please register your interest to access the event here. The link to join the event will be included in your confirmation email.

Seminar:

Professor John Linarelli (Touro Law)

14:00, Wednesday, 9 December 2020

Seminar:

Professor Iris Chiu (University College London)

Semester 2. Date and time TBC

Seminar:

Professor Hanoch Dagan (Tel-Aviv University)

Semester 2. Date and time TBC

Conference:

SICCL Annual Conference: AI and Employment Law

This conference is jointly hosted by SICCL and the Sheffield Political Economy Research Institute (SPERI)

31st March 2021

Contact Joe Atkinson (j.r.atkinson@sheffield.ac.uk) for further details.
Events at the University
Browse upcoming public lectures, exhibitions, family events, concerts, shows and festivals across the University.