At the School of Law, you will get opportunities to learn, research and work with academics and professionals across the fields of law and criminology to achieve your ambitions and invest in your future.
Off
By studying Law at Sheffield, you'll be choosing a uniquely structured course, developed by academics in consultation with the legal profession. Our courses provide maximum student optionality, whilst still covering the foundations of legal knowledge that will be essential for future study and work. You'll develop highly employable skills, and a rich knowledge of the wider, regional and international perspectives of the Common Law system.
Our Criminology degrees are taught by research-active experts in the core areas of criminal justice such as policing, probation, punishment, restorative justice, social justice and youth justice. Criminology has been taught within the School of Law for over 35 years and has an outstanding reputation for both teaching quality and world-leading research in areas such as: policing, victims and restorative justice, crime and politics, and patterns of offender behaviour.
2023-24 entry
The Solicitors Regulation Authority (SRA) has changed the way that candidates will qualify as a solicitor. For students who start degrees from 2022 onwards, law degrees will no longer be labelled as 'Qualifying Degrees'. Find out more information.
---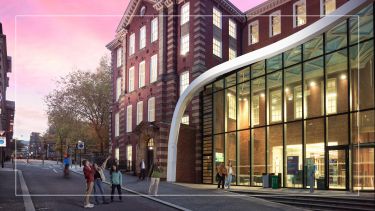 Visit us
Discover what sets Sheffield apart at our undergraduate open days on the Saturday 21 October or Saturday 18 November.