Dr Andrea Zappalaglio wins Best Trade Mark Law Book 2021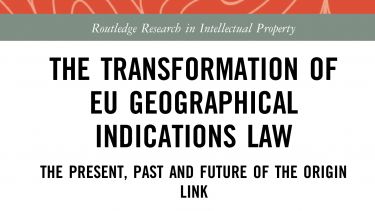 On 7 February 2022, the readers of the blog 'IP Kat', the leading European information website on matters related to Intellectual Property (IP), voted the new book of Dr Zappalaglio 'The Transformation of EU Geographical Indications Law' (Routledge 2021) as the 'Best Trade Mark Law Book 2021'. 
The highly topical book analyses the evolving nature of EU sui generis Geographical Indications by focusing on their key element, the 'origin link'. Applying a mixed historical and empirical methodology, it concludes that the history of the product in the broad sense has become a major factor to prove the link between a good and a specific place, thus constituting the base upon which IP protection is granted.
I am flattered by this unexpected result and I am happy that so many colleagues and fellow IP experts decided to reward 6 years of daily work

Dr Andrea Zappalaglio

School of Law, University of Sheffield
The publication of this book was celebrated through a Book Launch Event organized on 25 May 2021 by the School of Law with the participation of various top IP scholars. The video of the event is available here. 
During the event, Prof. Dev Gangjee, Professor of Intellectual Property Law at the University of Oxford, said 'The book is a story of legal innovation around traditional products, a very careful and meditated study of how the law has evolved and innovated over the course of the century in reaction to changing ideas about the product and place'.
Previously, in 2020, Dr Zappalaglio was awarded the ECTA Award (1st Prize) for his research on the protection of non-agricultural products in EU Law.
This prestigious award for Trade Mark Law Book of the Year, 2021, was received jointly alongside 'A User's Guide to Trade Marks and Passing Off', by Nicholas Caddick QC, Ben Longstaff, Jamie Muir Wood, and Charlotte Duly.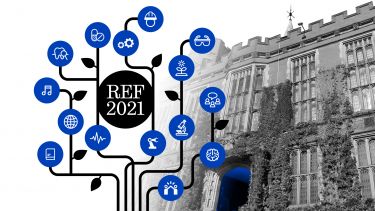 Research Excellence Framework 2021 results
The results demonstrate our research and impact excellence across a broad range of disciplines and confirm that our research is having a significant positive impact on lives across the globe.