Leading social scientists announced as Fellows of the Academy of Social Sciences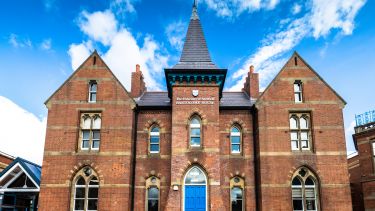 Professor Sarah Blandy (School of Law), and Professor Petra Meier (School of Health and Related Research), are among 65 leading social scientists, recognised after an extensive peer review process for the excellence and impact of their work through the use of social science for public benefit. This includes substantial contributions and leadership in various fields, including higher education, social, economic and environmental policy, government, law, charitable foundations and think tanks.
The Academy of Social Sciences is the national academy of academics, learned societies and practitioners in the social sciences. Its mission is to promote social science in the United Kingdom for the public benefit. The Academy is composed of over 1,300 individual Fellows, 44 Member Learned Societies, and a number of affiliates. Together, this body of organisations includes some 90,000 social scientists. Fellows are distinguished scholars and professional practitioners from academia and the public and private sectors. Most learned societies in the social sciences in the UK are represented within the Academy. The Campaign for Social Science is an integral part of the Academy.