Dr Adam White
Senior Lecturer in Criminology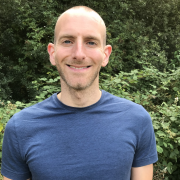 Profile

I joined the Centre for Criminological Research in 2016.  Before arriving at the University of Sheffield, I worked in the Department of Politics at the University of York as a Lecturer and Senior Lecturer in Public Policy (2010-2015).

I have also spent time as a Visiting Scholar at the University of Washington (Seattle) and a researcher for Gun Free South Africa (Cape Town) and Demos (London).
Qualifications

PG Cert Academic Practice, University of York (2013)
PhD Politics, University of Sheffield (2008)
MA Research Methods in Politics and International Relations, University of Sheffield (2005)
MA International Political Economy, University of Leeds (2003)
BA (Hons) Geography, University of Leeds (2002)
Research interests

My research focuses on four interconnected themes:

The rise of the private security and private military industries in the postwar era.
Corresponding issues of governance, regulation and legitimacy in the security and military sectors.
The conceptual and empirical connections between war and crime.
The changing nature of state-market relations.

These interests are multidisciplinary, lying at the intersection of criminology, politics, international relations and socio-legal studies.
Publications

Books

Edited books

Journal articles

Chapters

Book reviews
Research group

Areas of Research Supervision

Policing
Soldiering
Privatisation
Regulation
War
Grants

Title/Description: The Demobilisation of Private Military Contractors

Awarding Body: Gerda Henkel Foundation Research Fellowship
People Involved: Adam White
Dates: 2014-2016
Amount: €64,470

---

Title/Description: The Privatisation and Regulation of Security

Awarding Body: ESRC
People Involved: Adam White and Martin Smith
Dates: 2008-2010
Amount: £98,702

---

Title/Description: The Security Industry Authority: A Baseline Review

Awarding Body: Security Industry Authority
People Involved: Adam White and Martin Smith
Dates: 2008-2010
Amount:  £30,000
Teaching interests

Over the past few years, I have studied, researched and taught within the disciplines of geography, international political economy, politics and public policy.

But criminology is my passion. It is a fascinating discipline with endless stories – both macabre and heartwarming – which open up a unique window into the human condition.

My aim when teaching criminology is to communicate this fascination to others and to nurture it within their own learning experience.
Teaching activities

The modules I teach are:

Undergraduate

Contemporary Issues in Crime and Justice
Introducing Criminological Research
Criminology and War
Drugs, Crime and Control
Representations of Deviance and Social Control
Situating Crime

Postgraduate

Critical Approaches to Terrorism and Counterterrorism
Criminality, Victimhood and War
Research Process
Professional activities

Editorial Board, British Journal of Criminology
Editorial Board, Security Journal
Steering Committee, British Society of Criminology Policing Network
Fellow, Higher Education Academy