Dr Marie Hutton
Lecturer in Criminology
Assistant Director of CCR; Deputy Director of Education (Student Voice)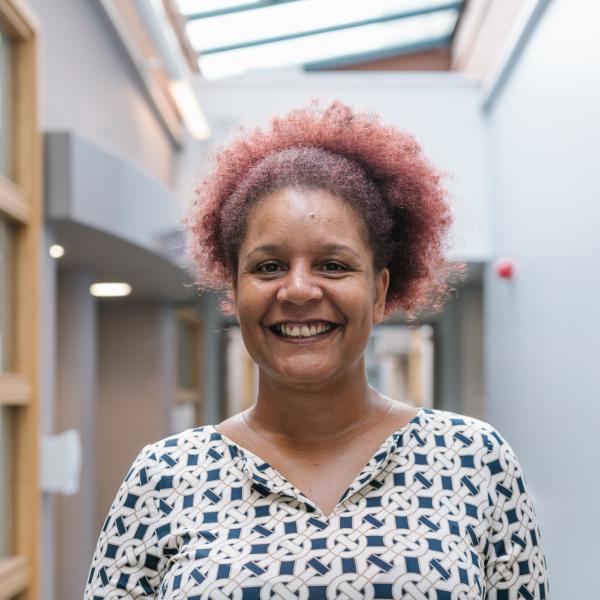 m.a.hutton@sheffield.ac.uk
EF01B, Bartolomé House
Full contact details
Dr Marie Hutton
School of Law
EF01B
Bartolomé House
Winter Street
Sheffield
S3 7ND

Profile

Marie joined the School of Law, University of Sheffield in September 2022. Prior to this, she was a Lecturer in Law at the University of Sussex Law School, an ESRC research fellow at the School of Geography at the University of Birmingham, a visiting lecturer at the School of Law in the University of Birmingham and University Campus Suffolk, and a Measuring the Quality of Prison Life Research Assistant for the Prison Service (England and Wales).

Driven by her own experiences of familial imprisonment, Marie's research has focused on the lived experience of family contact in prisons and human rights from a socio-legal and criminological perspective. A key focus of Marie's research has been critiquing the institutional practices and policy frameworks that inform the rules around family contact drawing on original empirical data and from theoretical perspectives from criminological literature. She maintains a particular focus on the experiences of adult relationships during imprisonment from a socio-legal perspective (such as the romantic partners of prisoners and parents of prisoners). Marie also has a developing interest in communication cultures and understandings of equality in the prison environment.

Previously, Marie has worked with Northern Ireland Prison Service. Currently Marie is working in collaboration with the Prison Reform Trust on their Building Futures project that focusses on the lived experiences of family contact for those serving 10 years or more.
Qualifications

PhD, University of Cambridge
LLB (Hons) Middlesex University
Publications

Edited books

Journal articles

Chapters
Research group

Assistant Director of the Centre for Criminological Research
Teaching interests

Prison ethnography
Crime and the family
Human rights
Teaching activities

Undergraduate 

LAW331 - Criminal Process
LAW317 - Rehabilitation of Offenders
LAW217 - Punishment and Penal Policy
LAW134 - Core Legal and Study Skills 1
LAW146 - Skills for Criminologists
LAW3048 - Dissertation (BA Criminology)
LAW148 - Contemporary Issues in Crime and Justice

Postgraduate 

LAW6907 - Issues in Comparative Penology