Professor Graham Gee
Head of School and Professor of Public Law
Professor of Public Law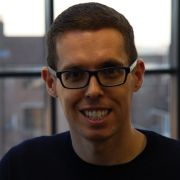 Profile

I joined Sheffield as professor of public law in September 2015 after seven years at the University of Birmingham. Much of my teaching and research is focused on the changing nature and character of the UK constitution, with some of my most recent research examining changes to the governance, leadership and selection of the judiciary in England and Wales. My work on this has been cited by, amongst others, the Lord Chief Justice, the Chief Justice of Canada, the Ministry of Justice, the Judicial Appointments Commission and the House of Lords Constitution Committee. Before pursuing an academic career, I qualified as a solicitor at Freshfields Bruckhaus Deringer in London. In 2016, I sat (at the invitation of the Lord Chancellor) on the panel that recommended candidates for selection as the UK judge on the European Court of Human Rights.
Qualifications

LLB (Exeter)
LLM (Harvard)
MSt (Oxford)
Research interests

Constitutional Law
Constitutional Theory
Public Law and Political Ideologies (especially Conservatism)
Judicial Independence (especially judicial appointments)
Publications

Books

Journal articles

Chapters

Book reviews

Reports

Website content

Other
Research group

Areas of Research Supervision

UK Constitutional Law
Constitutional Theory
Judicial Independence
Judicial Appointments
Grants

Title/description
Awarding body
People involved
Years funded
Amount
Forty Years On From 'The Political Constitution': Reflections on Law, Politics and Authority
Modern Law Review Seminar Series
Chris McCorkindale (Strathclyde)
2016
£3,498
"Appointing Judges in an Age of Diversity"
Socio Legal Studies Association
 
Erika Rackley (University of Birmingham)
 
2015
£2,500
"The Politics of Judicial Independence in the UK's Changing Constitution"
 
AHRC
Robert Hazell (UCL), Kate Malleson (Queen Mary)
 
2011-13
£110,000
Teaching interests

Studying Public Law is great fun, but also hard work. It is great fun because it helps us to make sense of many of the most important political issues of our time (e.g. human rights, devolution and the UK's membership of the EU). One of the reasons why it is hard work is that it involves questioning many of the assumptions that we tend to make about law and politics (e.g. What exactly is law? What is the proper relationship between law and politics? Do legal and political modes of decision-making differ? Is one superior to the other?).

How we understand many of the most important ideas in Public Law—democracy, the rule of law, parliamentary sovereignty—is informed and underpinned by the implicit assumptions that we make about law and politics and, ultimately, judges and politicians.

In my classes, I encourage students to reflect on how their assumptions about law, politics, judges and politicians influence their responses to the questions addressed by Public Law, and in particular the question of how the exercise of public power ought to be controlled.
Teaching activities

The modules I teach are:

Undergraduate

Contemporary Issues in Law and Justice (Convenor)
Public Law in the UK and EU (Convenor)
Advanced Constitutional Law (Convenor)    
Legislatures and Legislative Processes (Convenor)
Professional activities

Appointed by the Lord Chancellor as the independent member of the panel to select candidates for appointment as the UK judge on the European Court of Human Rights
Editor of the Judicial Power Project website (2015+)
Advisory Council, Policy Exchange Judicial Power Project (2014+)
External Examiner, LSE (2012+) and University of Strathclyde (2015+)
Finalist, University of Birmingham Joseph Chamberlain Award for Academic Excellence (2015)
Award for Excellence in Teaching, Birmingham Law School (2010)

Recent invited papers and keynote lectures

"Is the Political Constitution Deliberative?" University of Oxford (March 2015)
"The Independence of the UK Supreme Court: Five Years On", Seminar on the UK Supreme Court's 5th Anniversary, UK Supreme Court (October 2014)
"Judicial Accountability", Briefing to the Judicial Executive Board, Royal Courts of Justice (May 2014)
"Conservatism, Constitutionalism and Ideologies of Public Law", Human Rights Centre, University of Durham (March 2014)