Patent Pledges and Covid-19 - SICCL Public Seminar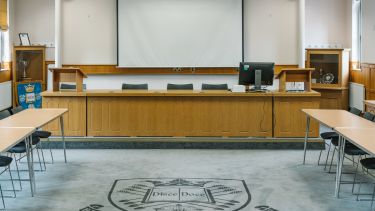 ---
Description
SICCL is pleased to host Professor Jorge Contreras (University of Utah). In this seminar, Jorge will be discussing Patent Pledges and Covid-19.
Presentation Title: Patent Pledges and Covid-19
Date of event: Tuesday 9 May 2023
Event Time: 2-4pm
Speaker: Professor Jorge Contreras (University of Utah)
Event Location: TBC
All SICCL members, staff, students and public members are invited to attend this seminar.
Speakers Bio: Jorge L. Contreras is the James T. Jensen Endowed Professor for Transactional Law and Director of the Program on Intellectual Property and Technology Law. He teaches and researches in the areas of intellectual property, property law, technical standardization, antitrust and science policy. In 2020 he received the University of Utah's Distinguished Research Award and is an elected member of the American Law Institute. He has testified before the U.S. Senate Subcommittee on Intellectual Property, and was awarded the Rossman Memorial Award by the Patent & Trademark Office Society in 2022.
---
Location
53.384250657404, -1.4889721236299
Events at the University
Browse upcoming public lectures, exhibitions, family events, concerts, shows and festivals across the University.