The Sheffield Project on the Internationalisation of the Legal Profession
Selected students studying abroad in their third year can participate in a team research project in collaboration with academics at the School of Law.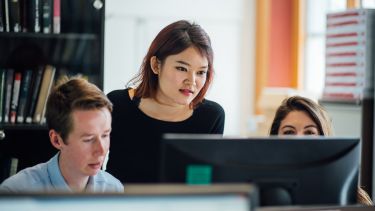 The joint staff-student research project explores the globalisation of the legal profession and includes a short placement in a law firm in the host country.
The project capitalises on the School's successful study abroad programme and offers participating students the chance to develop knowledge on the legal profession through a comparative lens as well as gain research skills and practical experience. 
---
The project made me realise that I wanted to work in an international firm, and it assisted me in securing a training contract with one.

Connor Brown

2016 project team
---
The project is coordinated by Dr Francesca Strumia and involves academic colleagues working at the intersection of international and commercial law.
Format and Content
Each year, the project team decides a collective research question and recruits six to eight students to conduct background research and collect data in different jurisdictions. Each student's research task involves a three-day placement in a law firm in the relevant jurisdiction. During their placement, the student interviews lawyers and staff, and observes selected matters.
Participating law firms have included:
To conclude the project students prepare a lecture on their findings and experience, which they deliver to second year students in the School of Law on their return. They also produce a written report aimed at the legal profession and academia.
---
I gained experience within an international commercial law firm in Milan. Overall, the project has enhanced my abilities both personally and professionally.

Elliott Glover

2016 project team
Research project reports
2017-18
Five students collected data in the UK, Belgium, Switzerland, Italy, Australia and Germany for a report on Technology: Implications on the Nature of Legal Practice and the Role of the International Legal Profession.
2016-17
Nine students worked in as many countries (UK, Germany, Switzerland, Belgium, Netherlands, Italy, Spain, France and Australia) on a project titled 'Anti-Globalisation Trends and the International Legal Profession: Perceptions, Impacts, Responses'.
2015-16
Launched in 2015-2016, the first project team of four students conducted research on three initial questions in Australia (Melbourne, Brisbane) and Europe (Munich, Germany; and Milan, Italy).