Professor Carole Elliott
PhD, MSc, BA
Associate Dean for Equality, Diversity, Inclusion and Development
Professor of Organisation Studies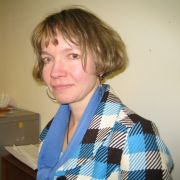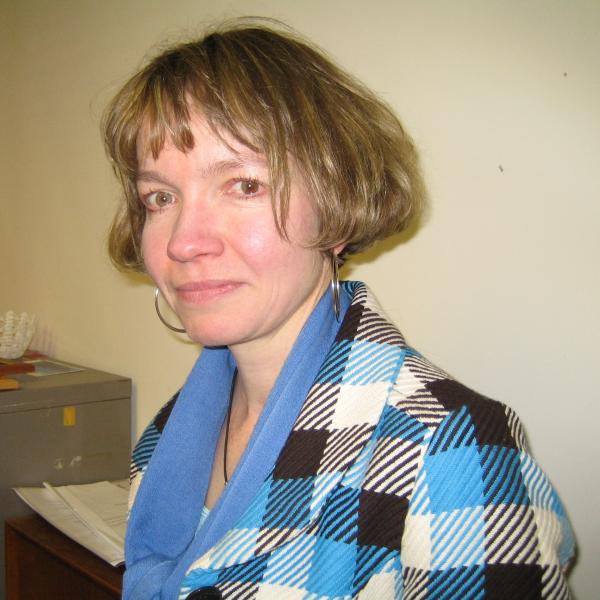 carole.elliott@sheffield.ac.uk
Sheffield University Management School
Full contact details
Professor Carole Elliott
Management School
Sheffield University Management School
Conduit Road
Sheffield
S10 1FL

Profile

Carole was awarded her PhD from Lancaster University in 2004. She gained her MSc in Human Resource Development (with Distinction) from Lancaster University in 1998, and a BA in Modern Languages from the University of Western Australia. She is an Academic Fellow of the CIPD, a Council Member of the British Academy of Management (BAM), and a former editor-in-chief of 'Human Resource Development International'. She has previously worked at the Universities of Lancaster, Hull, Durham, and Roehampton, before her appointment as Professor of Organisation Studies at Sheffield in May 2020.
Research interests

Carole's research interests lie at the intersection of disciplinary fields: management and leadership learning, organization studies and human resource development. Her early research interests developed in response to a curiosity about the development of the self for work, particularly among managers and leaders. The interpretive foundation for this body of research is located in critical theory, particularly as it has been applied to the management studies and human resource development fields.

Her early research focus on the individual learning experience provides a backdrop for continuing inquiries into the power dynamics of learning environments, including her interest in women's leadership learning, and in teaching and learning within international management education settings. An examination of business schools' visual representations of their claims to internationalisation has led to an innovative area of methodological work that adopts a visual semiotic framework as one stage of a hermeneutic analysis of webpages. She continues to develop and apply this methodological development to different contexts: examinations of women leaders' visual representations; organisations' representation of their corporate 'historic' web identity; and conceptual contributions around the implications for organizations in the light of the 'visual' and 'digital' turns.

She has worked with, and taken the lead in research with scholars from a range of disciplinary backgrounds: management learning; organization studies; leadership; human resource management, and organization psychology.

From 2014-2017 she was the principal investigator of the ESRC Seminar Series 'Challenging Gendered Media Mis(s)Representations of Women Professionals and Leaders'. The seminar series has led to outputs in: Organization Studies; Gender, Work and Organization; Management Learning, and the edited collection Gender, Media and Organization: Challenging Mis(s)Representation of Women Leaders and Managers.
Publications

Books

Edited books

Journal articles

Chapters
Research group
Grants

2020-2022: BA/Leverhulme. 'Returners' Programmes: a solution to motherhood penalty and skills' shortage?.  '£9,600.00. PI: Dr Cecile Guillaume, University of Roehampton
2016: Society for the Advancement of Management Studies (SAMS).  'Developing Women's Leadership: Theory and Practice'. £2,500.00
2016-2017: British Academy of Management.    ' Gender and Diversity in Management Education'. £33,586.00. PI: Dr Linda Perriton, University of Stirling.
2014-2017. ESRC Seminar Series. ' Challenging Gendered Mis(s)representations of women professionals and leaders'. £30,000.00
2013. Society for the Advancement of Management Studies (SAMS). 'Reclaiming Impact'. £5,000.00
Teaching interests

Carole's teaching is closely related to her early research interests in learning and critical management education. She views her role as an educator as one that supports, facilitates, and challenges learners in making explicit the knowledge that may hitherto be implicit. Her approach to learning design is rooted in her early higher education teaching experience when she worked with experienced practitioners, from a variety of sectors, on a part-time Masters degree underpinned by a philosophy of collaborative learning. Carole has taught undergraduate modules on leadership, organisational behaviour, and management. At postgraduate level she has taught specialist modules focusing on Human Research Development, Leadership and Change, and qualitative methodologies.
Professional activities and memberships

I am an Academic Fellow, CIPD, and Fellow of the HEA. I am a member of several scholarly associations including: the British Academy of Management, Academy of Management, EGOS, an the Academy of HRD.
PhD supervision

I welcome proposals using qualitative research in the following areas: Management and Leadership Learning; Gender and Leadership; Critical Management Studies; Critical Human Resource Development; Visual Approaches to Organisation Studies.