Professor Jon Slate
Professor of Evolutionary Genetics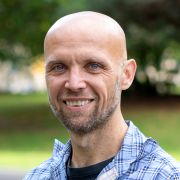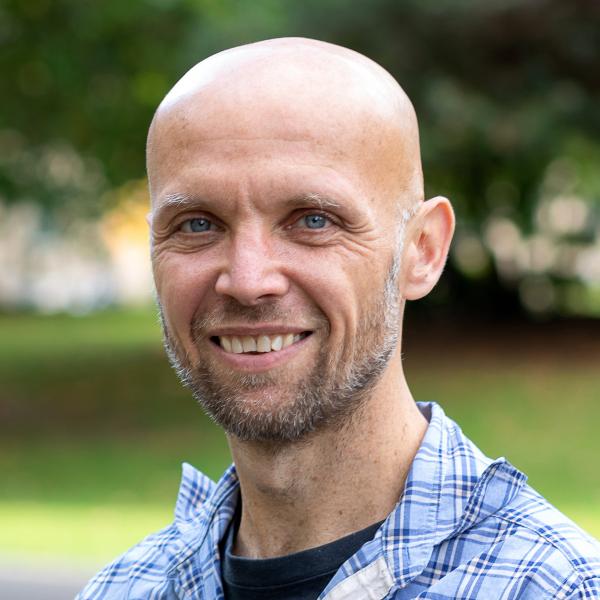 Profile

Professor of Evolutionary Genetics: School of Biosciences, University of Sheffield (2012-)
Lecturer, Senior Lecturer, Reader: University of Sheffield (2002-12)
Royal Society travel fellowship / Staff Scientist: Univ. of Otago / AgResearch, New Zealand (2000-02)
PhD: University of Edinburgh (1996-2000)
Graduate RA: University of Cambridge (1992-95)
BSc (Genetics): University of Manchester (1989-92)
Research interests

Genetic architecture and evolution of phenotypic variation in wild populations
Evolutionary genetics and genomics
Epigenetics

My group studies the evolutionary genetics of adaptation. We combine molecular quantitative genetic approaches with data from long-term field studies (I work closely with evolutionary ecologists) to explore the maintenance of genetic variation and the processes involved in evolutionary change. Our work typically involves techniques such as genome wide association scans (GWAS) and genomic prediction. These techniques are more often associated with human genetics and animal and plant breeding, but they are powerful ways to understand microevolution. More recently we have begun to study the relationship between epigenetic variation, quantitative genetic variation and ageing.
Publications
Research group

Jo Stonehouse (NERC funded PhD student)
Jake Pepper (NERC funded PhD student)
Mark Sutherland (NERC funded PhD student)
De Chen (Chinese Scholarship Council visiting researcher)
Darren Hunter (NERC funded postdoc)
Teaching activities

Most of my teaching covers topics related to evolution and genetics. I coordinate and teach APS351 (Human Evolutionary Genetics) and APS31005 (Biological Laboratory Course: Human Genomics). I also teach on APS11006 (Principles of Evolution) and BIS223 (Evolutionary Biology). At Masters level, I am the coordinator of APS61010 (Research and Communication Skills). I typically take tutorials at 1st and 2nd year, and supervise Level 3 and L4 project and dissertation students. I am unlikely to be able to offer projects that involve extensive molecular laboratory work.
Professional activities and memberships

Editor-in-Chief: Evolution Letters (2016-)
External Examiner: Biological Sciences degrees, University of Oxford (2018-20)
Leverhulme/Royal Society Research Fellowship (2018-19)
Scientific Medal: Zoological Society of London (2011)
Associate Editor: Molecular Ecology (2005-16); Journal of Evolutionary Biology (2007-10)
Research Council Panel Memberships: NERC Peer Review College (2004-08); BBSRC Pool of Experts (2011-16); NERC fellowships (2008); European Science Foundation Community of Experts 2018-21)
Committees: Genetics Society (2011-15); Zoological Society of London Prizes (2013-17)
Society Membership: The Genetics Society; Society for Study of Evolution (SSE); European Society of Evolutionary Biology (ESEB)