Much of the success of modern biology is because of the fusion of biochemistry, genetics and microbiology to form newer disciplines, like molecular biology, which aims to build up a detailed, molecular-level understanding of the structure, function and interactions of cells.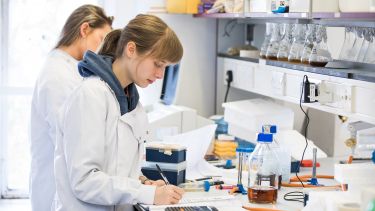 Teaching and learning changes for 2020-21
Due to the coronavirus pandemic we have made some changes to teaching and learning for some courses in the 2020-21 academic year.
Find out about teaching and learning changes
These pages will be updated regularly, so please check back for the latest information about your course.
The content of our courses is reviewed annually to make sure it is up-to-date and relevant. Individual modules are occasionally updated or withdrawn. This is in response to discoveries through our world-leading research, funding changes, professional accreditation requirements, student or employer feedback, outcomes of reviews, and variations in staff or student numbers. In the event of any change we'll consult and inform students in good time and take reasonable steps to minimise disruption. 
---
As a molecular biology student you'll learn in lots of different ways, from lectures and group tutorials to learning by doing during practical lab sessions and research projects.
Explore the course structure and content
Our staff are committed to great teaching and you'll have lots of opportunities throughout your degree to be creative, think independently, and express your ideas. From data handling and analysis classes that will teach you how to interpret findings and make calculations based on your data, to learning how to handle equipment and design experiments across molecular genetics, DNA manipulation and protein structure determination, you'll get the chance to put your new knowledge into practice in a variety of ways.
Throughout your course you'll gain new transferable skills and the relevant experience that employers are looking for.
Find out more about our teaching
Our undergraduate degrees in Biochemistry, Genetics, Microbiology and Molecular Biology are accredited by the Royal Society of Biology
Accreditation by the Royal Society of Biology recognises and supports the advancement of skills and education in the biosciences, throughout the UK and internationally.
Graduates from accredited degree programmes are equipped with well-rounded knowledge and skill sets, making them highly employable both within and beyond their chosen field.
---
You'll undertake research projects throughout your degree, getting practical hands-on experience in the laboratory. In your third year, you'll complete an extended research project in an area of molecular bioscience that interests you either inside or outside the lab. There are several types of projects to choose from depending on your interests and career goals, from experimental science to computing, teaching, clinical diagnostics or science communication. Current projects span:
Experimental science: Investigate a scientific problem, using state-of-the-art facilities and working alongside research scientists.
Clinical diagnostics: Learn how to use the analytical software used by clinical diagnostics staff in NHS laboratories to diagnose leukaemia in collaboration with the Sheffield Children's Hospital.
Industrial biotechnology: Understand brewing techniques and isolate and grow yeasts in collaboration with local breweries to understand how mutations in yeast genes affect the flavour of beer.
Molecular systems and computing: Analyse and evaluate complex data to investigate fundamental biological processes, with opportunities to learn computer programming.
Science communication: Build up a portfolio of writing on a scientific topic of your choice, and evaluate the effectiveness of different communication strategies.
Education and outreach: Organise events to get school children better engaged with science – students generally work in primary schools or university technical colleges (UTC) to gain teaching experience communicating science to school children.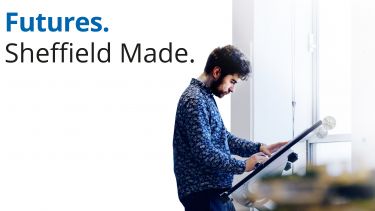 Undergraduate online open days
We're number one in the north for graduate employment. Find out why at our online open day on ​​​Saturday 17 October.