Professor Kypros Pilakoutas
BSc (Eng), ACGI, DIC, PhD, DSc
Department of Civil and Structural Engineering
Professor of Construction Innovation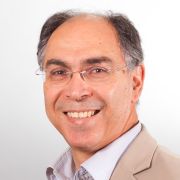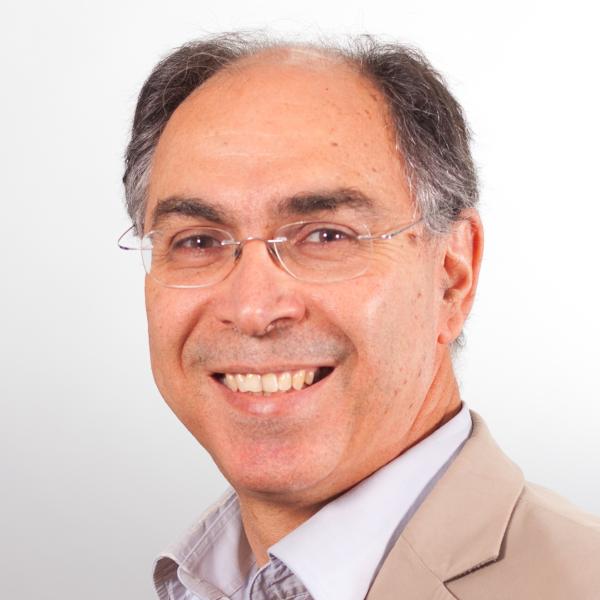 k.pilakoutas@sheffield.ac.uk
+44 114 222 5065
Room F111a, Sir Frederick Mappin Building (Broad Lane Building)
Full contact details
Professor Kypros Pilakoutas
Department of Civil and Structural Engineering
Room F111a
Sir Frederick Mappin Building (Broad Lane Building)
Mappin Street
Sheffield
S1 3JD

Profile

My research aims to make concrete structures more: resilient to shocks, durable and sustainable. I innovate by going back to the fundamentals of materials and structures.

Professor Kypros Pilakoutas

---

Kypros Pilakoutas (BSc (Eng), ACGI, DIC, PhD, DSc) is the Professor of Construction Innovation in the Department, the Managing Director of the Centre for Cement and Concrete and the Leader of the Concrete and Earthquake Research Group.

He is also the Director of two technology spin-out companies.

He completed his BSc(Eng) in Civil Engineering (1984) and PhD (1990) in Earthquake Engineering at Imperial College London and worked in construction for two years. In 2003, he was awarded the title of Doctor Honoris Causa by the Technical University of Iasi.

In 1991 he was appointed as a lecturer at Sheffield, was promoted to Reader in 1997 and to a personal chair (Professor of Construction Innovation) in 2004.

Three of his inventions have been patented and commercially exploited worldwide.

---

Research Themes
Research interests

With over 35 years' research experience and over 500 research publications, he focuses on structural concrete, FRP and fibre reinforcements, structural repair, construction innovation, risk management and earthquake engineering.

His research aims to make concrete more durable and environmentally friendly by replacing some of the components used in its manufacture with recycled materials or those that require less energy to produce.

He has developed several new types of concrete reinforcing products, including:

Fibre Reinforced Polymers (FRPs) made from glass, basalt and carbon
Metal straps for the seismic strengthening of buildings in seismic regions
A metal band-based shear reinforcing system for flat slabs
Rubber, steel wire and textile fibres from post-consumer tyres

He coordinated Research grants, awards and industrial contracts in excess of £20,000,000. He is an invited member of several UK and International technical committees and networks. He advises universities and governements internationally on academic and research issues.
Publications

Books

Journal articles

Chapters

Conference proceedings papers

Reports

Website content

Presentations

Preprints
Research group
Grants

This project aims to develop:

(1) an advanced understanding of the mechanisms behind the fibre-matrix compatibility in controlling cracking/spalling of concrete and (2) a novel, sustainable, cracking/spalling-controlled geopolymer natural FRC and a new technique which modifies the surface properties of natural fibres to enhance their bond with the cementitious matrix.

---

RCUK-TUBITAK Research Partnerships

The aim of the project was to develop, an innovative, integrated and efficient framework for multi-hazard seismic risk assessment and disaster mitigation in developing countries. Earthquake related intelligence were obtained from smart devices in real-time for the first time and integrated in to the framework.
Teaching interests

I like to go back to the fundamentals of materials and structures so as to innovate and arrive at more economic and sustainable structures.

I also like to find new ways of constructing architecturally challenging structures.
Teaching activities

Within the module of Advanced Concrete Design I teach the topics of Deflections and cracking (short-term and long-term), Ductility, Shear, Bond and Prestressed Concrete
Professional activities and memberships

Kypros has coordinated or was co-investigator in over 40 national and international research projects and contracts for government and industry (of total value ~£20M), and he has supervised over 60 PhD projects.

He sits on or leads numerous international committees in his field, reviews papers for top international journals, contributes to standardisation committees, chairs sessions and is invited to present keynote papers in the main conferences in his field. and advises foreign governments.

He is a scientific assessor for the EU, US, EPSRC, Italian, Swiss, Canadian, Norwegian, Hong Kong, Portuguese, Greek and many other Research Councils and other funding bodies.

As an inventor (with many patents awarded and some pending), Kypros is an expert in Intellectual Property protection and exploitation.

Three of his patents (on punching shear reinforcement and recycled tyre steel fibres) are commercially available worldwide.

Activities and Distinctions

Doctor Honoris Causa (2003) by the Technical University of Iasi.
Visiting Professor at the Technical University of Iasi, Romania
Visiting Professor at the Technical University of Cyprus
Visiting Professor at the University of Science and Culture in IRAN
Diploma & Medal (1997) of the Technical University of Iasi
Medal of the Technical University of Cyprus (2015)
Potential PhD offerings

Professor Pilakoutas supervised successfully over 60 PhD projects in the fields of his expertise and is particularly interested in supervising projects that lead to innovations in materials and construction.