Aesthetics of Drone Warfare Conference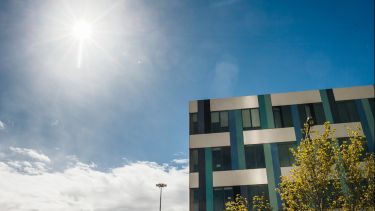 About the conference:

Drones have now become commercial and readily available, with innovators promising unprecedented solutions to sectors as wide ranging as agriculture, energy, public safety, and construction. But this multi-billion-dollar industry is founded upon the technology's origins in a military context, and drone warfare is rapidly redefining the meaning of war, peace, and their temporal and geographical boundaries. Combining surveillance with targeting, satellite imaging with ground-level intelligence, human observation with algorithmic apparatuses, drones have catalysed new ways of making and experiencing war.

This international two-day conference explores the issues surrounding drone warfare through the prism of aesthetics: aesthetics understood as art, and as the relationship between the body, the self, and the material environment. How does drone warfare extend and augment the human sensorium? How have writers and artists engaged in new forms or genres to address drone warfare? What is the role of the human in future war? What opportunities and challenges does information-based warfare pose for human rights and peace work?

Conference highlights:
Keynotes by Professor Derek Gregory (Peter Wall Distinguished Professor, University of British Columbia) and Dr Antoine Bousquet (Reader, Birkbeck, University of London)
A workshop led by the non-profit organisation Drone Wars UK
An art exhibition featuring the work of Kathryn Brimblecombe-Fox and Joseph DeLappe, including the opportunity to play DeLappe's award-winning computer game 'Killbox'

The conference is generously sponsored by a British Academy Rising Star Engagement Award. The student/unwaged rate is GBP 20, and the standard/waged rate is GBP 40. Fees cover all refreshments, lunches, and one reception. There is also an optional 3-course dinner for an additional charge.

Please register here: https://onlineshop.shef.ac.uk/conferences-and-events/faculty-of-arts-and-humanities/english/the-aesthetics-of-drone-warfare.

Full conference information and draft programme here: https://artofdronewarfare.com/conference/.
For further questions please contact Dr Beryl Pong at b.k.pong@sheffield.ac.uk.