Professor Robert McKay
Professor of Contemporary Literature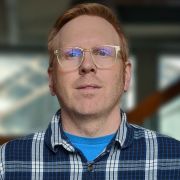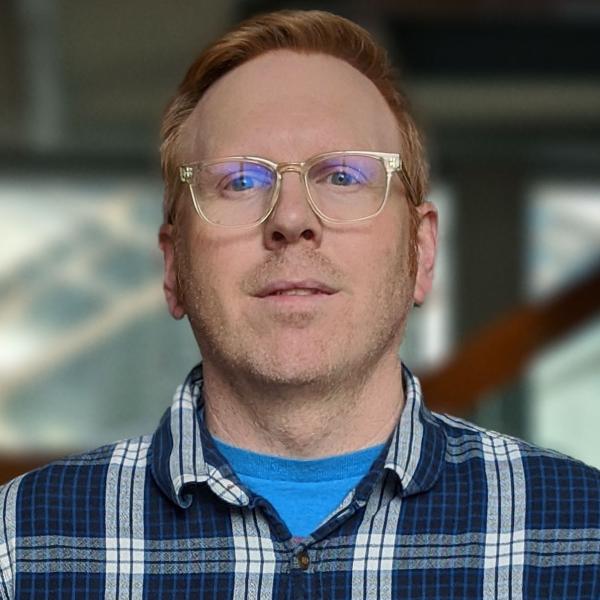 Profile

I am lucky to have benefitted from inspirational teaching throughout my life: I was educated at Largs Academy in the west of Scotland and went on to study English Language and Literature at the University of Glasgow. I then came to Sheffield to take an MA in Narrative, and completed a PhD here, supervised by Sue Vice, in 2004. I have taught in the School of English since then and was appointed Professor of Contemporary Literature in 2020. 

Alongside my role in the School of English, from 2013-2019 I was Institutional Academic Lead and then University Cross-Cutting Director of Student Engagement.
Research interests

My research focuses on the representation of animals and the ethics of animal–human relations in literature, film and culture since 1945. I am especially interested in the way novelists, film-makers and others have responded to the use or abuse of other animals as profound aesthetic problems as well as political and ethical ones.

More broadly, my work contributes to the interdisciplinary field of Animal Studies, which involves theorising and understanding the importance of animal life; this is an intellectual project that both needs and poses an epochal challenge to Literature and the Humanities more broadly. With my colleagues John Miller (Sheffield) and Susan McHugh (New England), I edit the book series Palgrave Studies in Animals and Literature, and I am Associate Editor (Literature) for the journal Society and Animals (Brill). 

Conviviality and collegiality are essential to the scholarly endeavour, perhaps especially so in Animal Studies, and the aim of making Sheffield one of its most hospitable sites of inquiry has shaped much of my career. I am co-Director of the Sheffield Animal Studies Research Centre, a community of University of Sheffield researchers and alumni, visiting, honorary and postdoctoral fellows, graduate and undergraduate students and other intellectual comrades. ShARC hosts a range of seminars, conferences and other events.
Publications

Books

Edited books

Journal articles

Chapters

Website content
Research group

I am interested in supervising research on any aspect of the representation of animals and human-animal relations in literature, film, culture and theory. I am especially interested in projects that focus on the period from around 1930 to the present but welcome expressions of interest about any animal studies / critical animal studies project. I have particular expertise in food ethics, and in political and moral thought about animals more broadly, as these issues play out in cultural texts.

Recent and current supervision includes of doctoral projects on:

Humans, animals and machines in postwar/Cold War literature and culture
Loss and the nonhuman in contemporary literature
Horsepower: Animals in Automotive Culture 1895-1935
Meat consumption and the idea of animal resources in literature and culture since 1830
Animals in contemporary Canadian literature
The representation of animals in scientific settings in contemporary literature
'Animals and Empathy in Representations of the Slaughterhhouse'
Literary representations of grief and related affects in the context of species extinction
Animals and the work of Francois Laruelle
Contemporary literary, artistic and performative responses to the question of the animal (1960 to the present)
The hedgehog in the coal mine: exploring hedgehog extinction accounting through an ecolinguistic analysis of integrated reports in the agrochemical sector
Cold War biopolitics and a critique of the anthropocene
Animality in poetry (creative writing PhD)
The representation of flesh-eating in contemporary science fiction.
Teaching activities

My main teaching interests span the modern and contemporary periods, in film, and in introducing students to literature and theory. I have developed a number of modules based on my research including

Animals Writes: Beasts and Humans in 20th- and 21st-Century Literature
No Animals Were Harmed in the Making of this Module: Animals and Film

Students on the latter have collaborated with others from several other universities to produce ZooScope: The Animals in Film Archive.

In 2013 with Matthew Holman I won the inaugural Higher Education Academy Staff-Student Partnership Award and in 2008 I won a University of Sheffield Senate Award for Excellence in Learning and Teaching. I was also the Arts Faculty adviser on and co-writer of The Academic Skills Hub, an internet encyclopaedia and teaching resource for generic academic skills, which has been integrated into the University of Sheffield's 301 Study Skills tutorials.