Resources for secondary schools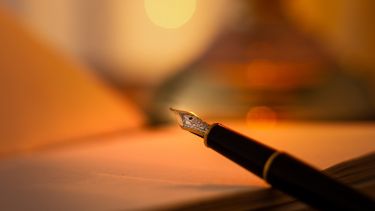 Colleagues in the School of English are very aware of the impact on schools of Covid-19, especially on those students currently in Y10 and Y12 who are partway through a course that will be examined next year.
The resources on this page are designed to help these year-groups in particular. The material provided can support their English studies now, during the physical closure of schools, but it is also intended to be something to which they can return as they continue to prepare for their exams.
The first set of resources – on reading poetry, poetic form, and reading Shakespeare – cover some of the 'core skills' that lie at the heart of literary studies: at GCSE, A-Level, and university. They are aimed at Y10s, but are equally relevant to (and have been 'road-tested on') Y12s. The focus on skills and approaches means that these resources are not specific to any exam board and can be applied to different texts.
Now available: an introduction to the sounds of language, for those interested in English language. 
Also check out our challenges and competition for Y11 and Y12s.
Poetry
Download:
Poetic Forms
Download:
Support Material: Poetic Forms
Shakespeare
Download:
The Sounds of Language
Download:
Support Material: The Sounds of Language
Your feedback
We would welcome feedback from teachers and students who use the resources - please complete the brief feedback form which can be found here - feedback form. 
---
Do explore the resources we've put together for our offer-holders in Y13. Whilst these do introduce the modules they'll be studying in their first year, they also provide information, ideas, and skills that will be applicable to literary and linguistic study wherever you go.  
A world-class university – a unique student experience
Sheffield is a research university with a global reputation for excellence. We're a member of the Russell Group: one of the 24 leading UK universities for research and teaching.